Flagstaff Mall is giving away a FREE In-Home Santa Visit! Signing up is easy and entries are taken through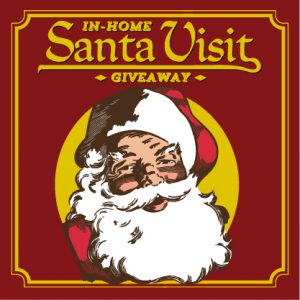 November!
We're zooming through the holiday season and Flagstaff Mall wants to make planning a little easier. Flagstaff Mall has put together a unique giveaway for a free in-home Santa visit. Entering is easy! Visit their website for your free entry.
Entries will be accepted from November 1st to December 6th and one winner will be drawn at random on December 7th.
The home visit will be Sunday, December 10th at 7 PM unless a mutually agreed upon alternative date/time is selected. Limit one per family. No purchase necessary. You must be 18 years of age or older to enter. The in-home visit must be within a 20-mile radius of Flagstaff Mall.
Category: Events