By Alexis Egeland • The Republic / azcentral.com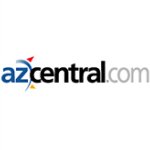 Arizona teachers and parents brought signs and peanuts — a symbol of low pay — to the state Capitol on Monday evening (Oct. 23) to rally for teacher pay raises.
The demonstration came in the wake of a report by The Arizona Republic that Gov. Doug Ducey gave many of his top staff a 20 percent pay raise earlier this year.
…Read the full article HERE
Please see related stories:
Category: Education