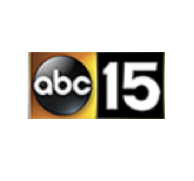 By Nohelani Graf • ABC15 Arizona
PHOENIX — The concerns for many parents around remote learning and the long-term effects are two-fold: the academic impact and the social impact.
Psychiatrists say it's important, especially at an elementary-age level, to find ways to socialize kids safely while social distancing.
Read the full article HERE
See more Arizona education news here:
See more courtesy of the Arizona Education News Service (AZEDNEWS):
Please see state education legislative news:
Request to Speak:
Children's Action Alliance — You have a voice at the capitol. The "Request to Speak" function is a simple and easy way to contact your legislators right from your own computer. It allows you to share your opinions and comments on bills electronically as they pass through the Arizona Senate and House of Representatives.
Expect More Arizona — Access the legislature's Request to Speak system to make your voice heard on important bills impacting public education. Simply complete this form and Expect More Arizona will set up an account on your behalf.
Category: Education