Temperature checks, video teachers and lots of social distancing could be the new norm for students returning to school.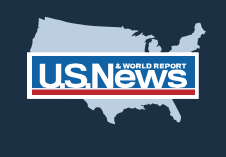 By Lauren Camera • U.S. News & World Reports
WHEN SCHOOLS REOPEN this fall – if they reopen this fall – students and teachers will not be returning to the classroom learning environments they left behind in March, when school districts across the country shuttered for more than 55 million children.
Some of the most obvious differences will be the increased sanitization of classrooms and buses, teachers and children wearing masks and other personal protective gear, frequent temperature checks and hand-washing and new rules that allow for as much social distancing as possible.
…Read the full article HERE
See more National education news here:
See more courtesy of the Arizona Education News Service (AZEDNEWS):
Category: Education