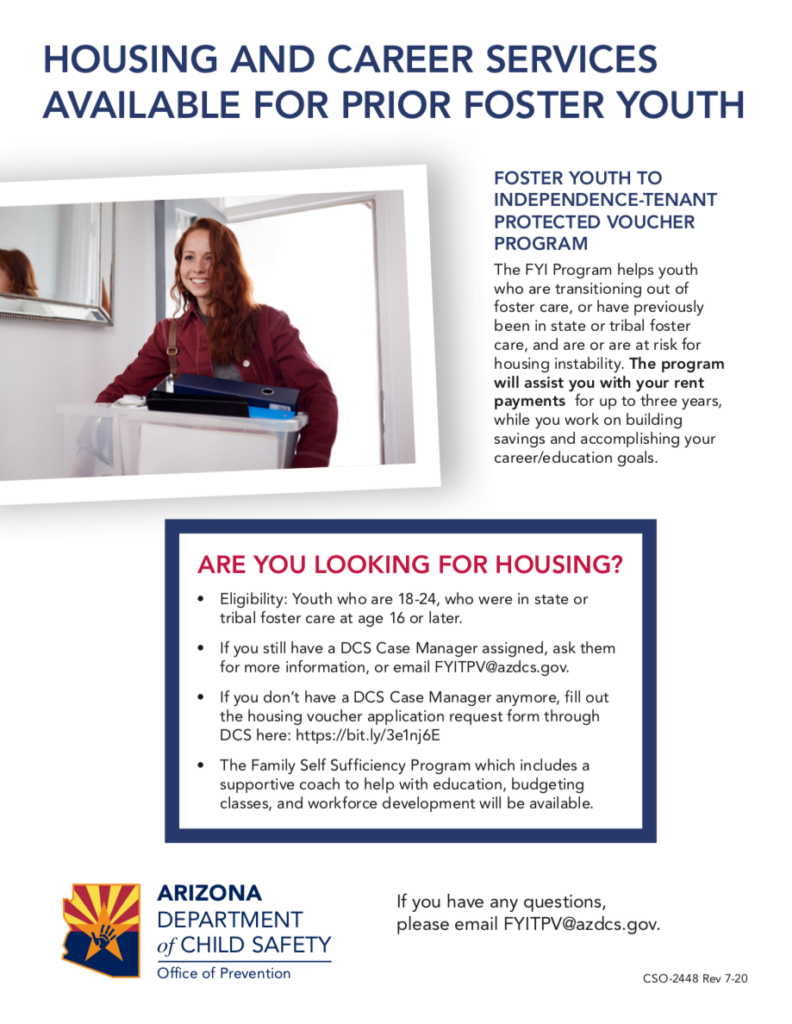 There is an exciting new housing opportunity that the City of Flagstaff Housing Authority has become involved in. It is the Foster Youth Initiative Program which provides a Housing Choice Voucher for two years to eligible Foster Youth that meet the following criteria:
Has attained at least 18 years and not more than 24 years of age;
Left foster care, or will leave foster care within 90 days, in accordance with a transition plan described in section 475(5)(H) of the Social Security Act at age 16 or older; and
Is homeless or is at risk of becoming homeless.
Eligibility is not limited to single persons-if the eligible youth has a spouse, significant other or dependent they may still qualify.
This is a referral only program, which does not have a waiting list. All eligible youth must be referred by DCS, but they may still be approved if their Foster Care was administered by another agency including Tribal, or those from another state. Eligible youth may apply with DCS at https://dcs.az.gov/housing-voucher-application-request. Please be sure to refer any potentially eligible youth to this website.
This program is funded on a case by case basis as long as HUD has funding. As we issue vouchers to eligible youth we may be referring them to our community partners for assistance with move in costs, or other needs such as furniture. We hope you will consider assisting with this worthwhile effort.