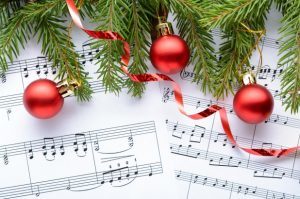 Presented by Music Together of Flagstaff at Music Together of Flagstaff Studio, Flagstaff AZ
Join Music Together of Flagstaff in December at the Music Together Studio for their Annual Holiday Sing Along! Your Holiday favorites ~ Singing ~ Dancing ~ Instrument Play ~ Hot cocoa and cookies!
These classes also serve as a Free sample class for families who would like to come and try them out ~ Babies/Toddlers/Preschoolers/Big Kids (up to age 8). Enjoy your Holiday favorites and learn about the highly-acclaimed Music Together program ~ they have a class for YOU! Family members welcome, open to the public, no sign-up required! Enrollment is OPEN now for the winter session!
ADMISSION INFO
Free and open to the public
When:
Dec 4, 2018 at 09:00 am (Tue)
Dec 5, 2018 at 09:00 am (Wed)
Dec 6, 2018 at 09:00 am (Thu)
Dec 8, 2018 at 10:00 am (Sat)
Additional time info:
12/4 Tues.  9 a.m.  Mixed Age class
12/4 Tues.  4 pm. Big Kids class (5 – 8 yrs. old)
12/5  Wed.  9 a.m.  Babies Only  (birth to 8 mo.)
12/5  Wed.  10 am  Mixed Age class
12/6  Thurs. 9 a.m.  Mixed Age class
12/8  Sat.  10 a.m.  Mixed Age class
Where: Music Together of Flagstaff Studio
2708 N. 4th St. Suite A-6
Flagstaff, AZ 86004