Help Us Learn More about the Health of Arizona Children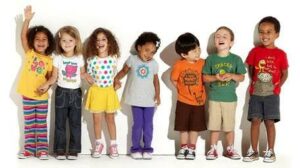 Do you have children under age 18? If so, please take a few minutes to complete the Arizona Children's Health Survey and forward to your friends and family who have children.  The results will help the Arizona Department of Health Services identify what is currently working well in your community, related to children's health.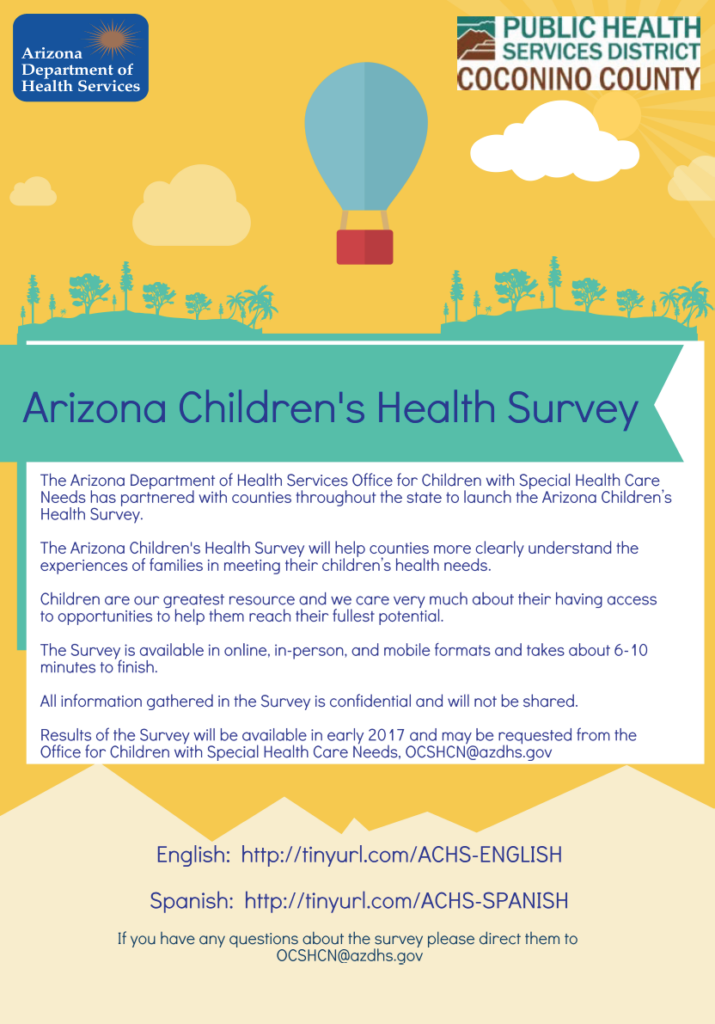 The Arizona Department of Health Services has asked the Coconino County Public Health Services District for assistance in learning more about our children's health.  Children are our greatest resource and we care very much about their having access to opportunities to help them reach their fullest potential.  
No confidential or identifiable information is collected or kept through this Survey. No one will follow-up with you or anyone else as a result of this Survey. We want to hear everyone's voice, regardless of residency status.  
Results of the Survey will be available in early 2017 and may be requested from the Office for Children with Special Health Care Needs, OSCHSCN@azdhs.gov. The Arizona Department of Health Services, Office for Children with Special Health Care Needs thanks you for your time and invaluable input.  Please click on one of the links below to begin the survey
Category: Child Welfare, Health