Presented by Healthy Kids Running Series, Flagstaff at Buffalo Park, Flagstaff AZ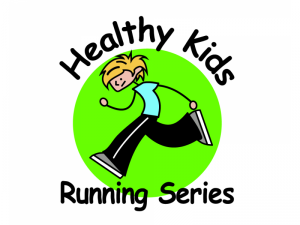 The Healthy Kids Running Series was created by Jeff Long, Founder and President of Pattison Sports Group, to provide kids with a positive, educational, and fun experience in the world of running. To combat the increasing rates of child obesity in America, Jeff designed a running program that would motivate kids to be healthy and active and provide a fun environment to improve their self-esteem. Jeff believed the program would encourage kids to adopt a "Get Up and Go" attitude.
The series is for kids ages 2-14, and the children run distances based on age (distances range from 50 yards to 1 mile). The races take place on May 6, May 13, and May 20 at 4 PM at Buffalo Park.
After the race each week, there will be a raffle drawing. Each child that completes their race will receive a raffle ticket. Volunteers also get a raffle ticket and a t-shirt. To volunteer, sign up at http://healthykidsrunningseries.org/get-involved/volunteer/
ADMISSION INFO
$10 for individual races.
Where: Buffalo Park
2400 North Gemini Drive
Flagstaff, AZ 86004