Nearly 20 years into their mission of helping youth explore the rivers and canyons of the southwest, Grand Canyon Youth (GCY) is expanding their scope to the Verde Valley. Although the Flagstaff based non-profit is known for multi-day wilderness river trips, expanding programming onto the Clarkdale section of the Verde allows GCY to run day-trips with local elementary students. Partnering with Verde River Institute (VRI), GCY increases availability of river experiences to Flagstaff youth. The VRI aims to connect people and resources to promote a healthy, flowing Verde River, and has been instrumental in developing this program.
Not only is this GCY's first foray with new partner VRI, it is also their first program run with 5th grade students. Teachers and administrators from the Kinsey Inquiry and Discovery School worked with GCY and VRI to make these programs a success. "The community partnership between Kinsey, GCY, and VRI exemplifies our place-based magnet. Our students experience science, archaeology, and contemporary issues while participating in a river excursion that they will remember forever" said Joe Caslin, Kinsey 5th grade teacher.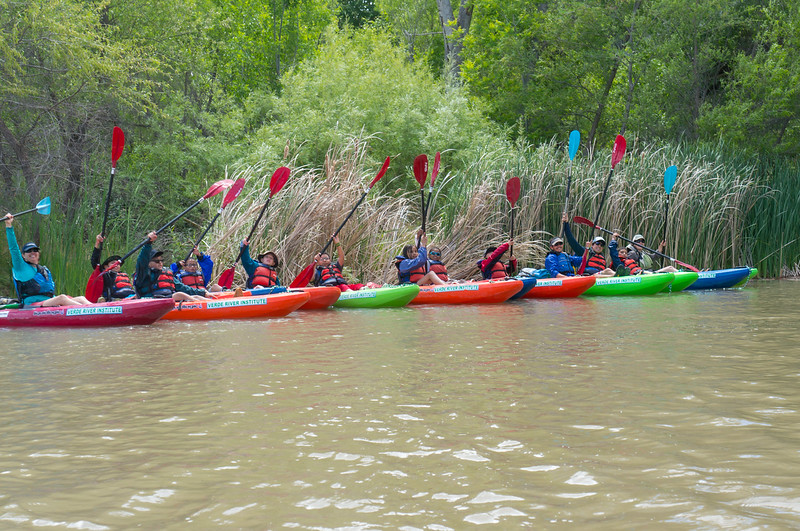 Over two weeks nearly 60 Kinsey 5th grade students took to the river for this long-awaited program.  GCY Executive Director, Emma Wharton, was ecstatic to see the success of the Verde program, remarking, "Watching kids light up while paddling their own boats was incredible! I think this program is a perfect capstone for the students learning about the value of watersheds. We're looking forward to running this program for years to come".
Working their way down the 2 mile section of the Verde – from TAPCO to the take-out near Tuzigoot National Monument – students learned about local flora and fauna, historical flood cycles, and the Verde's journey from mining resource to the protected area it is today. VRI Executive Director, Doug Von Gausig, was eager to expose more young people to the story of the Verde. He commented, "Working with Kinsey School and the staff at Grand Canyon Youth to bring the Verde River into the lives of these great kids was really exciting and gratifying! Turning kids onto nature, rivers, and outdoor recreation is incredibly important to the future of our natural environment. Grand Canyon Youth does a wonderful job of introducing young people to rivers. The Verde River Institute is honored to be a part of this unique program".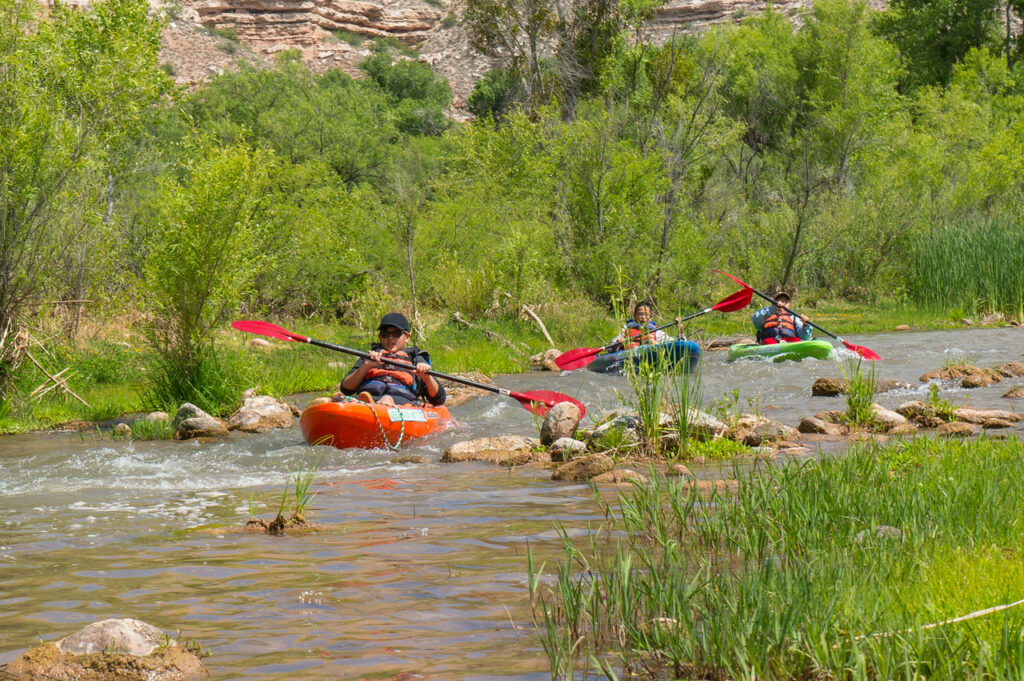 With the success of the Kinsey Verde River program this year, all partners are looking towards the future. Kinsey staff are excited to take students on the river again next year. GCY is hoping to offer this program to more students and groups throughout the area. The VRI is excited to tell their story to a wider, and younger, audience. All groups can agree that getting youth into natural places is important and the Verde River is an incredible area to explore.
About Grand Canyon Youth: Grand Canyon Youth (GCY) is a nonprofit organization in Flagstaff, AZ serving diverse youth on educational river programs in the Southwest. GCY was founded in 1998 and now serves about 800 youth annually. To find out more information visit www.gcyouth.org.
 About Verde River Institute: The Verde River Institute is a nonprofit organization committed to developing and facilitating the implementation of policies that help to ensure that the Verde River in central Arizona retains flows that will support sustainable, healthy and diverse economies and ecosystems. For more information visit www.verderiverinstitute.org
About Kinsey Inquiry & Discovery School: Kinsey Inquiry & Discovery School is a place-based education model providing learning experiences inspired by the environment and cultures of Northern Arizona. www.fusd1.org/Kinsey
Category: General