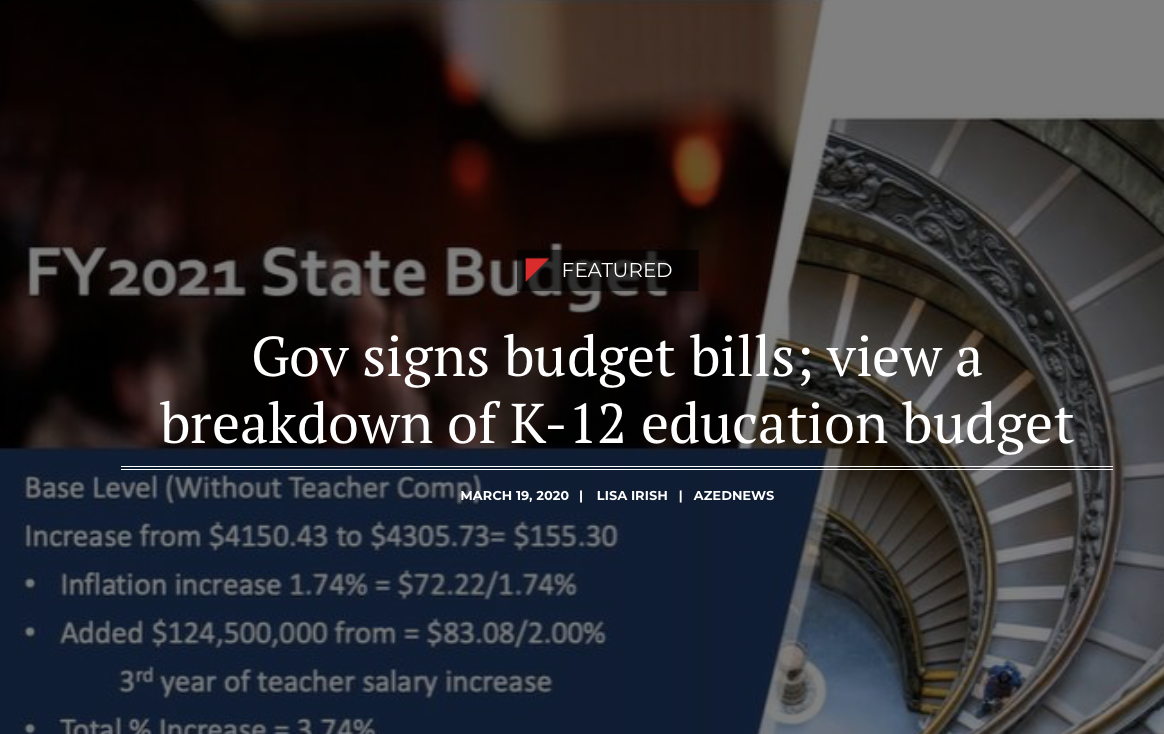 Story by Lisa Irish • Arizona Education News Service • Arizona School Boards Association
Updated March 28: Gov. Doug Ducey today signed the budget bills into law.
"I commend legislative leaders of both parties, and all the Republican and Democratic members who shaped and passed this package, for coming together, putting politics aside, and showing real leadership," Gov. Ducey said.
"It's reflective of what we are seeing all across our state — Arizonans uniting to slow the spread of COVID-19 and save lives," Gov. Ducey said.
"Our job isn't done with this package of budget bills. There will certainly be more work to do and many tough decisions ahead of us as we better understand the full impact of this crisis on our citizens and on our economy," Gov. Ducey said. "But Arizona is once again showing what it means to come together and put the good of our citizens before partisanship or politics."
The budget bills include $50 million to deal with the COVID-19 pandemic.
Read the full article HERE
See more education legislative news here:
Request to Speak:
Expect More Arizona — Access the legislature's Request to Speak system to make your voice heard on important bills impacting public education. Simply complete this form and Expect More Arizona will set up an account on your behalf. CLICK HERE
Our initiatives:
(Coconino Coalition for Children & Youth: CCC&Y is a non-partisan organization who supports educated, engaged and participatory communities. The board of the Coconino Coalition for Children & Youth voted on Jan. 27, 2020 to approve a series of Action and Outreach Initiatives for 2020-21. The policies cover education, child welfare, environmental equity, incarcerated parents / justice reform and Deferred Action for Childhood Arrivals (DACA). Click here for a PDF of the CCC&Y Action and Outreach Initiatives for 2020-21.)
Category: Education