By Yvonne Wingett Sanchez • The Republic / azcentral.com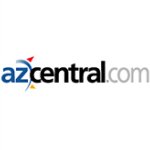 Gov. Doug Ducey was notified (Sept. 8) that foes of his school-voucher expansion law had qualified their referendum for the November 2018 ballot, where they will seek to undo the expansion.
The state elections director announced the news on Twitter, and through an email to Beth Lewis, chairwoman of Save Our Schools Arizona. That group, a coalition of parents and public-school advocates, seeks to undo legislation that made all public school kids eligible for the school-voucher program, capping it at 30,000 by 2022.
…Read the full article HERE
Please see related stories:
Category: Education