By Ricardo Cano • The Republic / azcentral.com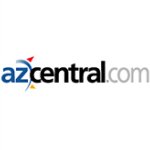 Gov. Doug Ducey on (Jan. 9) announced a plan he says would "reverse Recession-era cuts" to Arizona school funding.
The governor made the announcement with more than 50 education officials from across the state.
In a news release, he detailed a budget proposal that would include $100 million next fiscal year that schools could use for infrastructure or other needs. He also included $34 million for the second half of a phased-in 2 percent raise he'd promised teachers last year.
…Read the full article HERE
Category: Education