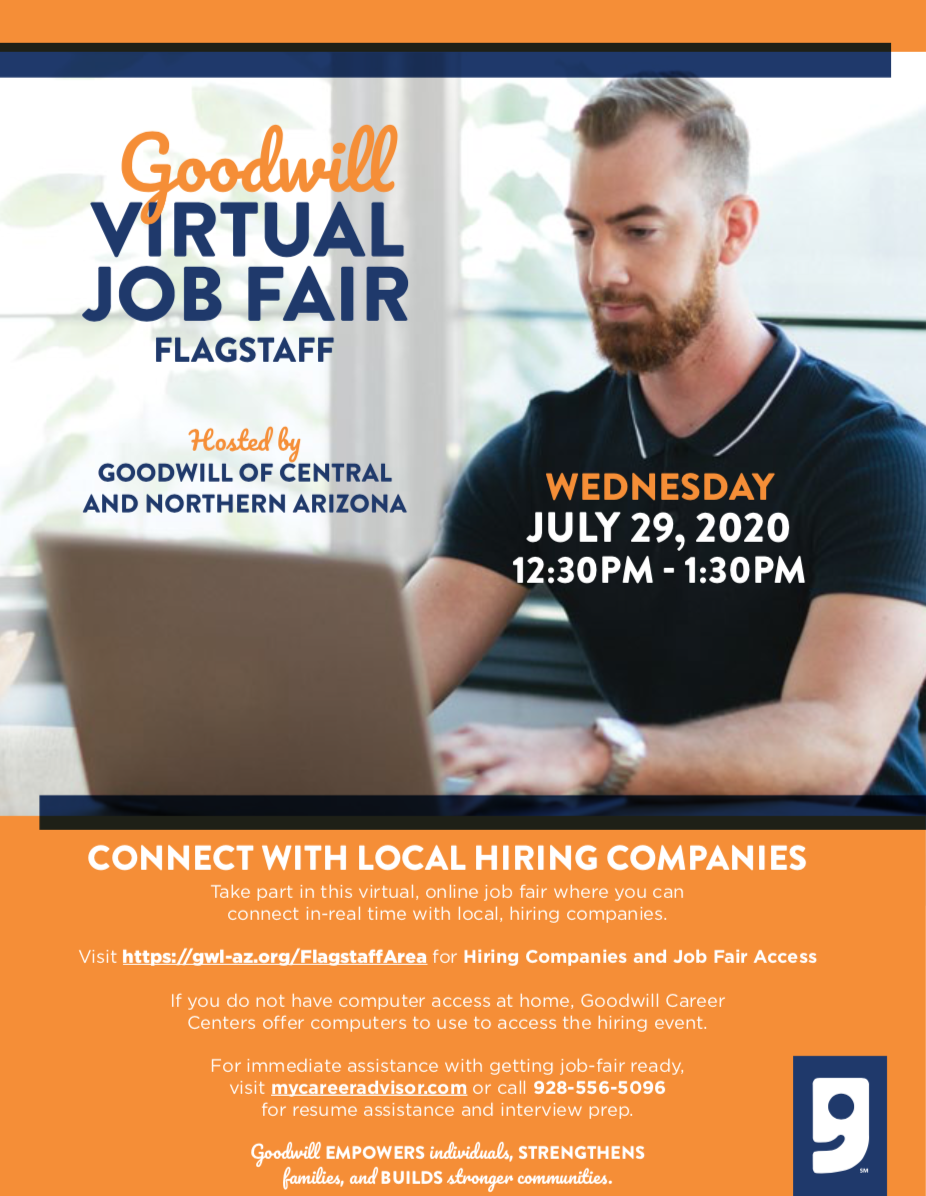 FLAGSTAFF — Goodwill of Central and Northern Arizona will present the Goodwill Virtual Job Fair Flagstaff from 12:30 to 1:30 p.m.
Participating Companies:
US Navy
Odyssey Services
Speedway
Goodwill
Need help prepping for the job fair or can't make it this time? Call 928-556-5096 or visit mycareeradvisor.com for career resources like resume development assistance, practice with mock-interviews, and more information about classes and webinars to connect you to your next job.
Zoom Link: https://us02web.zoom.us/j/82519599986
Visit https://gwl-az.org/FlagstaffArea for hiring companies and job fair access.