The Goodwill calendar for May has been released. Three new classes have been added to the rotation to further assist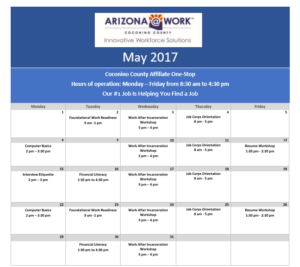 the community and individuals seeking/maintaining employment!
Coconino County Affiliate One-Stop
Hours of Operation: Monday – Friday 8:30am – 4:30pm
Our #1 job is helping you find a job!
Click on the picture to discover the workshops provided during the month of May.