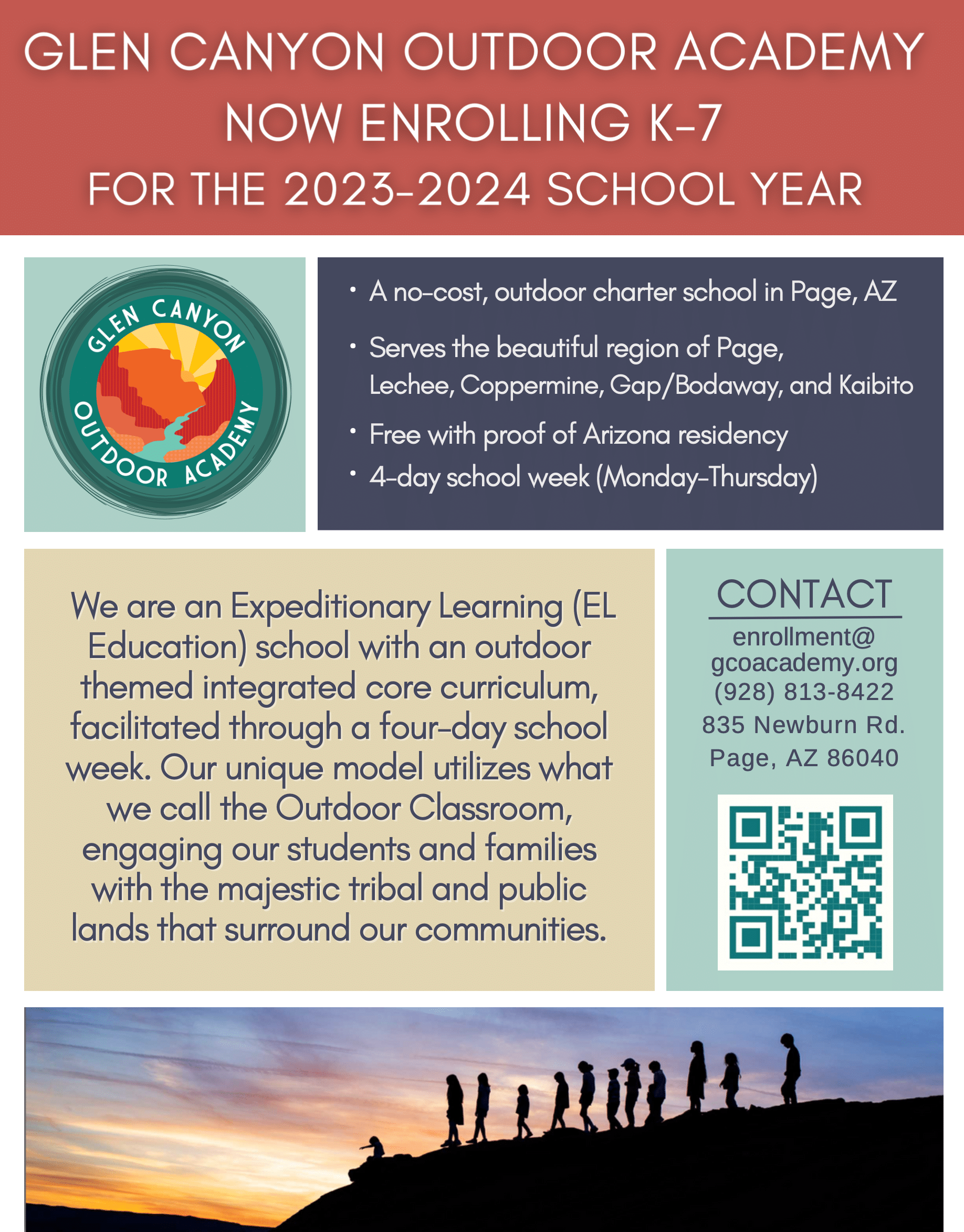 By the Glen Canyon Outdoor Academy
The Glen Canyon Outdoor Academy, at 835 Newburn Road, Page, is now enrolling K-7 for the 2023-24 School Year.
About:
A no-cost, outdoor charter school in Page, AZ
Serves the beautiful region of Page,
Lechee, Coppermine, Gap/Bodaway, and Kaibito
Free with proof of Arizona residency
4-day school week (Monday-Thursday)
We are an Expeditionary Learning (EL Education) schoolwith an outdoor themed integrated core curriculum, facilitated through afour-day school week. Our unique model utilizes what wecall the Outdoor Classroom, engaging our students andfamilies with the majestic tribal and public lands thatsurround our communities.
Category: Education, Educational Opportunities, Programs, Resources