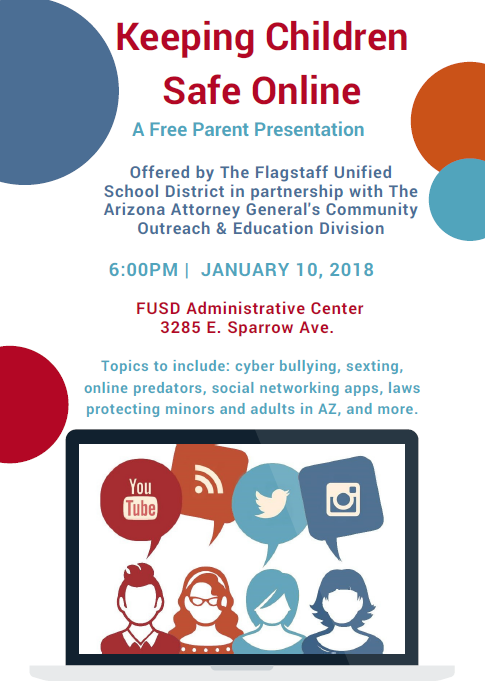 By the Flagstaff Unified School District
FUSD's "Keeping Children Safe Online" presentation will be held at 6 p.m. Wednesday, Jan. 10 at the FUSD Adminstrative Center, 3285 E. Sparrow Ave., Flagstaff.
Topics include cyber bullying, sexting, online predators, social networking apps, laws protecting minors and adults.
The free presentation is offered in partnership with the Arizona Attorney General's Community Outreach & Education Division.
Read the full article HERE
Category: Education