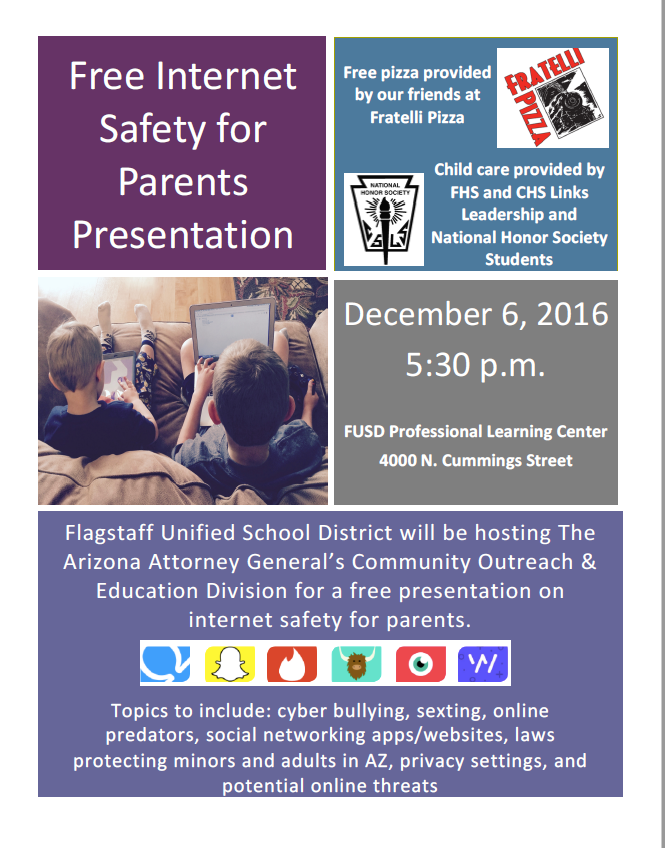 FLAGSTAFF — The Flagstaff Unified School District will host a free Internet Safety for Parents Presentation at 5:30 p.m. Tuesday, Dec. 6 at FUSD's Professional Learning Center, 4000 N. Cummings St., Flagstaff.
The Arizona Attorney General's Community Outreach & Education Division presentation will include information on cyber bullying, sexting, online predators, social networking apps/websites, laws protecting minors and adults in Arizona, privacy settings and potential online threats.
Free pizza provided by Fratelli Pizza, with child care provided by Flagstaff High School and Coconino High School Links Leadership and National Honor Society Students.
Click here for more information.
Category: Child Welfare, General