First Things First have released their July 2018 update of news and the latest happenings within First Things First!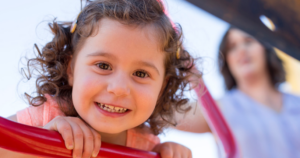 Follow the links to read more about each story.
The Quality Child Care Gap
As Arizona continues to be a leader in job growth in the nation, working parents often realize that quality child care is difficult to find. Learn what is being done to improve the quality of care and to increase access in urban, rural and tribal communities across the state in this in-depth story on the challenges of meeting the growing demand for quality child care.
See Kathy Hirsh-Pasek at First Things First Early Childhood Summit 2018
As aNew York Timesbestseller and expert in early literacy and play, Kathy Hirsh-Pasek leads her field. She's been featured in theNew York Timesand on National Public Radio—and on August 27—you can hear her speak at the First Things First Early Childhood Summit 2018.
In her talk,A Prescription for Play, Hirsh-Pasek will explore how children's play offers an important context for growing a child's academic, social and physical well-being. In addition to Hirsh-Pasek, the Summit features closing keynote speaker Steve Pemberton. Plus, you'll have access to more than 80+ sessions on topics such as early literacy, child health and development, community awareness, personal development and much more.
Regular registration runs through August 19—please register today!

News Round-Up
News about early childhood around Arizona and across the U.S.
Category: Child Welfare, General, Programs, Resources