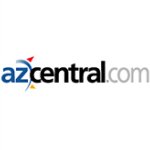 By Richard Ruelas • The Republic / azcentral.com
In commercials and interviews over the past month, Gov. Doug Ducey has touted the education funding package he was able to push through the Legislature, burnishing his image as an education-minded governor committed to investing dollars in schools.
Those words stand in stark contrast to how Ducey has spoken about public schools and teachers before this year, when a massive teacher movement made itself known at schools statewide and at the Capitol.
… But the Ducey of previous times did not face what the governor faced beginning in March. An army of teachers clad in red T-shirts threatened, and then did, walk off the job, affecting more than 800,000 students statewide.
…Read the full article HERE
Please see other state education stories here:
Category: Educational Opportunities