Teen Brain is designed for both the parent of a child who is, or will soon be a teen, and for individuals that regularly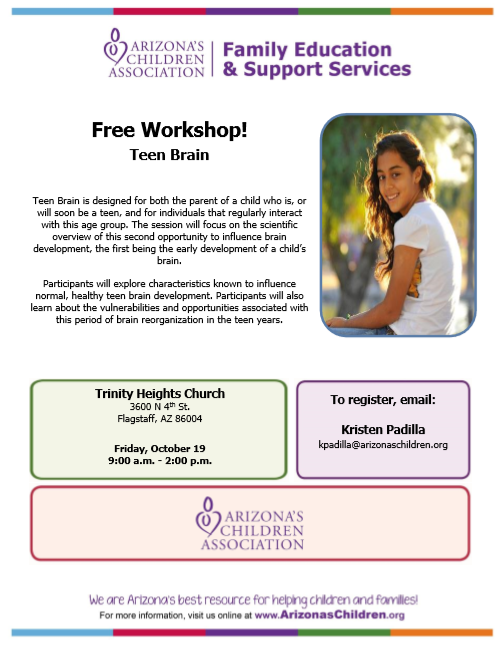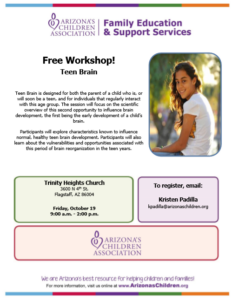 interact with this age group. The session will focus on the scientific overview of this second opportunity to influence brain development, the first being the early development of a child's brain.
Participants will explore characteristics known to influence normal, healthy teen brain development. Participants will also learn about the vulnerabilities and opportunities associated with this period of brain reorganization in the teen years.
To register, email: Kristen Padilla kpadilla@arizonaschildren.org.
When: Friday, October 19
9am – 2pm
Where: Trinity Heights Church
3600 N 4th St
Flagstaff, AZ 86004
Category: Educational Opportunities, Events, Programs, Resources