The NACA's Reach UR Life team is pleased to release the 2018 ASIST and SafeTALK schedule for next year! These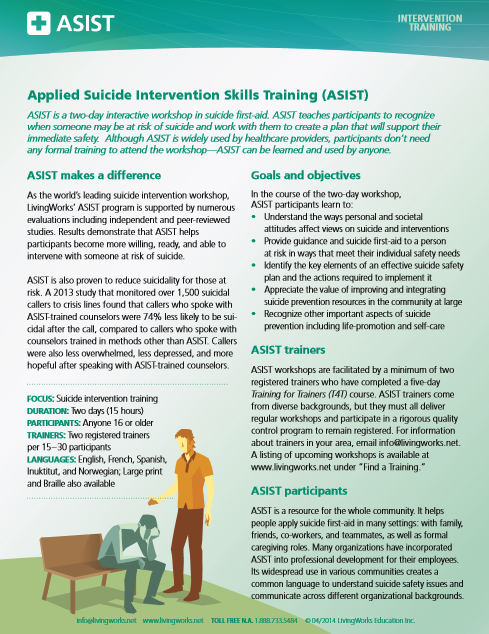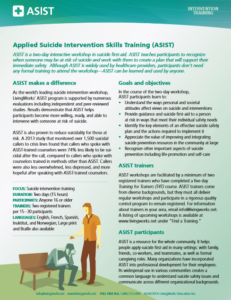 trainings are anticipated to fill up fast, so please make sure to register early to secure your spot!
The next available training is June 11 & 12, 2018 8am – 5pm. This will be the ASIST training located at Family Resource Center. ASIST is a two-day interactive workshop in suicide first-aid. ASIST teaches participants to recognize when someone may be at risk of suicide and work with them to create a plan that will support their immediate safety. Although ASIST is widely used by healthcare providers, participants don't need any formal training to attend the workshop – ASIST can be learned and used by anyone. Click on the picture or follow the link here to learn more about ASIST.
Follow the link here to see the 2018 schedule of safeTALK and ASIST trainings.
Click here to register for any of the workshops.
Category: Educational Opportunities, Events, Health, Resources