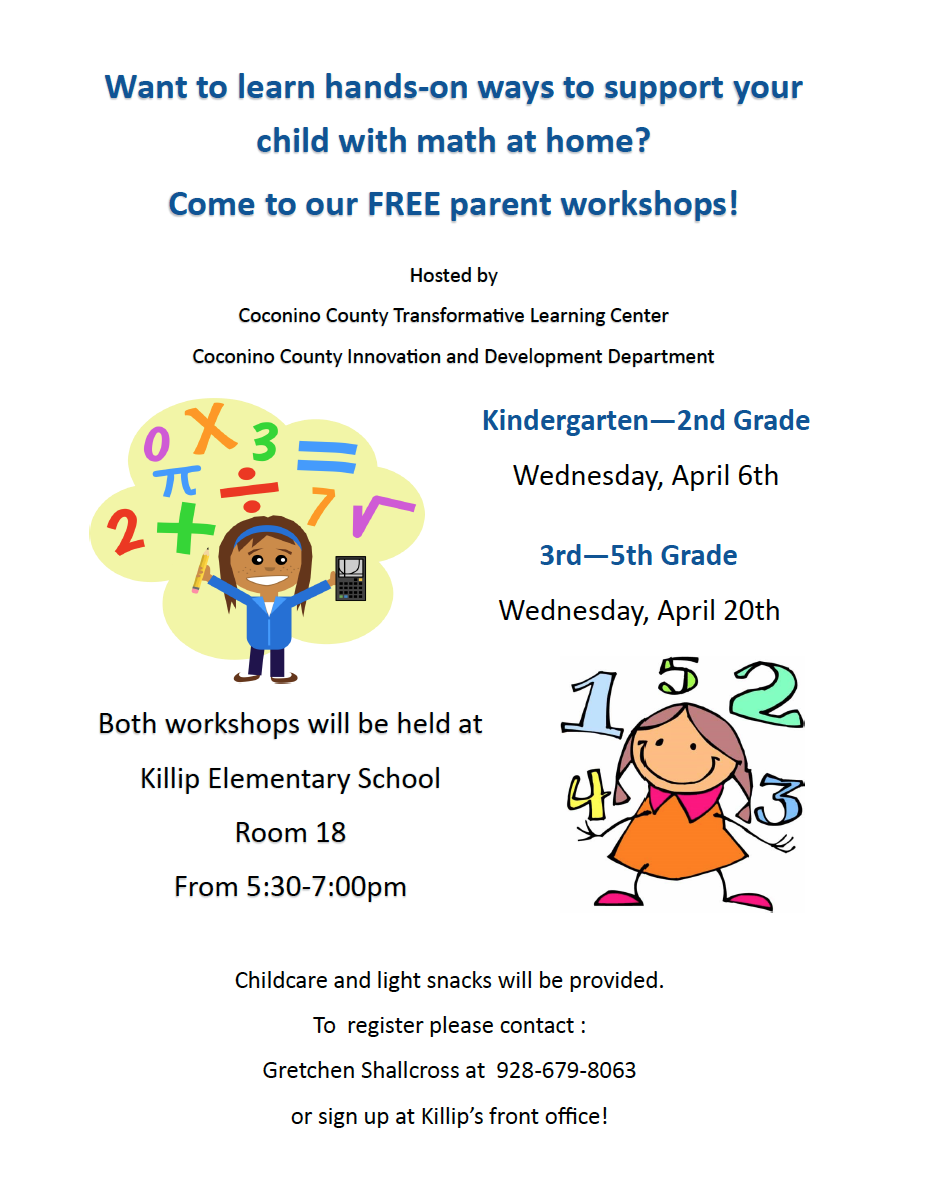 Want to learn hands-on ways to support your child with math at home?
Come to our FREE parent workshops!
Hosted by the Coconino County Transformative Learning Center and Coconino County Innovation and Development Department.
The Kindergarten through 2nd Grade workshop will be held on Wednesday, April 6, with the 3rd through 5th Grade workshop on Wednesday, April 20.
Both workshops will be held from 5:30 to 7 p.m. at Killip Elementary School, 2300 E 6th Ave., Room 18.
Childcare and light snacks will be provided.
To register, contact Gretchen Shallcross at 928-679-8063 or sign up at Killip's front office!
Category: Education