By CCC&Y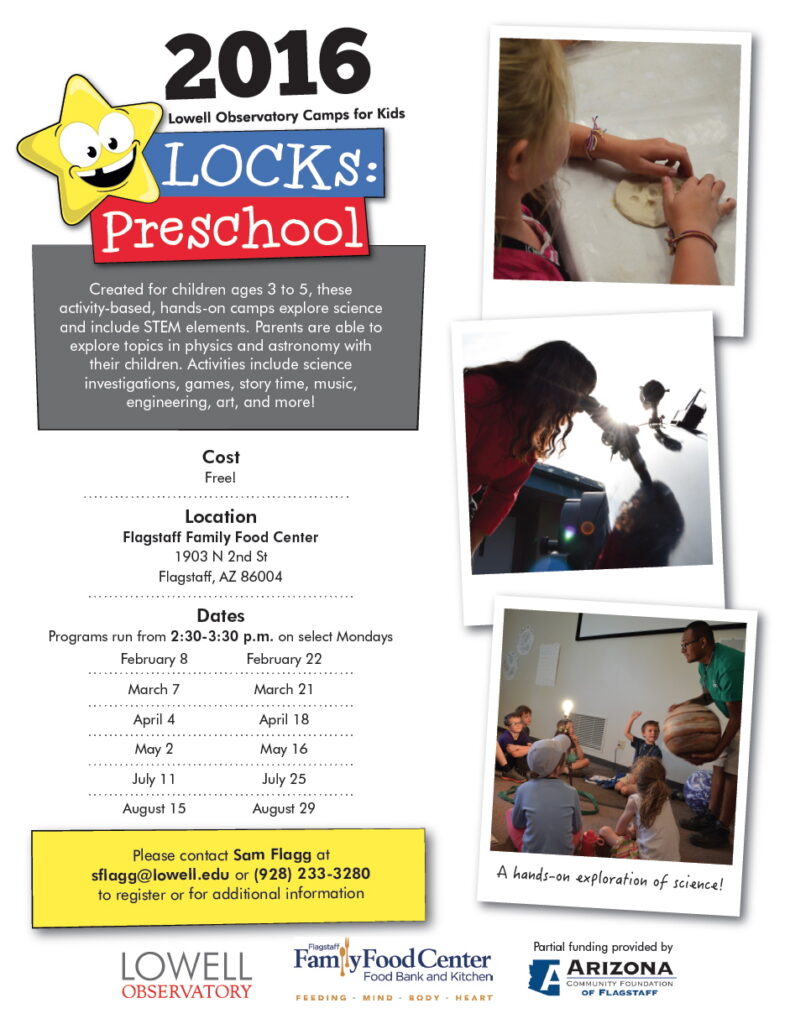 Lowell Observatory is hosing a free  "2016 Lowell Observatory Camps for Kids (LOCKS: Preschool)" from Feb. 8 through Aug. 29 at the Flagstaff Family Food Center, 1903 N. 2nd St., Flagstaff.
Created for children ages 3 to 5, these activity-based, hands-on camps explore science and include STEM elements.
Parents are able to explore topics in physics and astronomy with their children. Activities include science investigations, games, story time, music, engineering, art, and more!
Programs run from 2:30 to 3:30 p.m. on select Mondays:
Feb. 8, 22; March 7, 21; April 4, 18; May 2, 16; July 11, 25; Aug. 15 and 29.
Presented by Lowell Observatory, the Flagstaff Family Food Center, with partial funding by the Arizona Community Foundation of Flagstaff.
Contact Sam Flagg at (928) 233-3280 to register or for additional information.
Category: Education