You're Invited!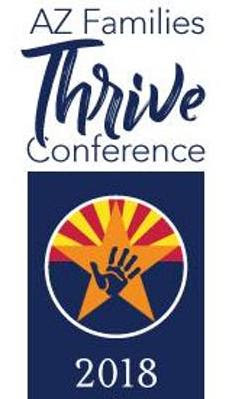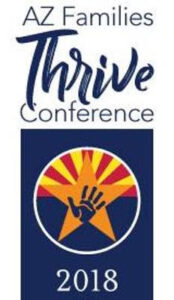 The Arizona Department of Child Safety is hosting the 2018 Arizona Families Thrive Conference series at no charge to families. Participants will have the opportunity to hear from regionally and nationally recognized speakers who are subject matter experts in relevant topics.
Join up to 150 kinship care providers, licensed foster parents and Department of Child Safety (DCS) staff.
Gain new skills and enhance placement stability for children in care
Receive 6 hours of advanced training, fulfilling the annual licensing renewal requirement for training.
When: Friday, June 8, 2018
8:15 AM – 4:30 PM
Where: Heights Church
2121 E Larry Caldwell Drive
Prescott, AZ 86301
NOTE: THIS EVENT IS INTENDED TO PROVIDE CAREGIVERS A DAY OF ADULT INTERACTION AND REFRESHMENT. BECAUSE OF THIS, ONSITE CHILDCARE IS NOT AVAILABLE. DCS ENCOURAGES PARTICIPANTS TO MAKE ALTERNATIVE CHILDCARE ARRANGEMENTS. ENJOY THE DAY!
Schedule at a Glance
Registration begins at 8:15 a.m. Conference begins at 8:45 a.m.
Keynote: Teens and Permanency
Morning Workshops 
Navigating and Working with DCS Systems
Navigating the Mental Health System
Protecting the Credit of Youth in Foster Care
Lunch will be provided and will include a Teen Panel Discussion and Awards Ceremony
First Afternoon Workshop 
Internet Safety
Fetal Alcohol Spectrum Disorder and Trauma; Changing Our Approach Part I
Trauma 101: Caring for a Child of Trauma
Second Afternoon Workshop 
Depression, Suicide and Self-Harm
Fetal Alcohol Spectrum Disorder and Trauma; Changing Our Approach Part II
Grief and Loss-Self Care
Training adjourns at 4:30 p.m.
Registration deadline is May 30. Space is limited.
Category: Child Welfare, Educational Opportunities, Events, Programs, Resources