From Children's Action Alliance: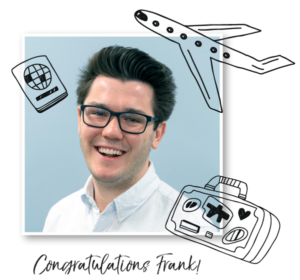 We are pleased to share that Frank Smith, a member of the Fostering Advocates Arizona (FAAZ) Young Adult Leadership Board, has just been awarded the Marshall Scholarship, a prestigious post-graduate scholarship.
The award was granted to only 43 students this year, and is focused on leadership and strengthening the relationship between the USA and the United Kingdom.
"The questions were grueling and challenging," said Frank, who will head to Oxford University in England next summer to pursue a master's in comparative social policy.
Frank has worked hard to build a support system of friends, mentors and Arizona State University staff to help him achieve this incredible goal.
As an alumnus of foster care in Arizona, Frank has been an outstanding leader and inspiration through his efforts to improve outcomes for other kids in foster care. He has repeatedly demonstrated a willingness to learn through diverse experiences in the broader public policy world. This is another step in his quest to make a difference in the lives of others.
Congratulations, Frank, and we look forward to hearing more about your success!