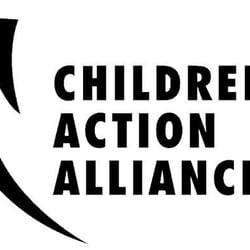 By Children's Action Alliance (CAA)
Members of the Fostering Advocates Arizona (FAAZ) Young Adult Leadership Board on March 14 attended their annual day at the state capitol, where they met with the Governor's Office Council on Child Safety and Family Empowerment chaired by Arizona's first lady, Angela Ducey, legislators and secretary of state Katie Hobbs to introduce their 2019 policy recommendations for youth experiencing foster care.
The FAAZ Board's policy brief, Extended Foster Care for Youth Beyond Age 18, makes recommendations focused on improving outcomes for young people aging out of foster care. Young people who leave foster care at 18 face large challenges, and extended care has proven to help them succeed. Although extended care is currently available, it is not utilized by many young adults. The Call to Action is focused on recommendations that support youth in higher education, careers, money management and connecting with the community.
Read more in their policy brief on our website.
Category: Advocacy, Child Welfare