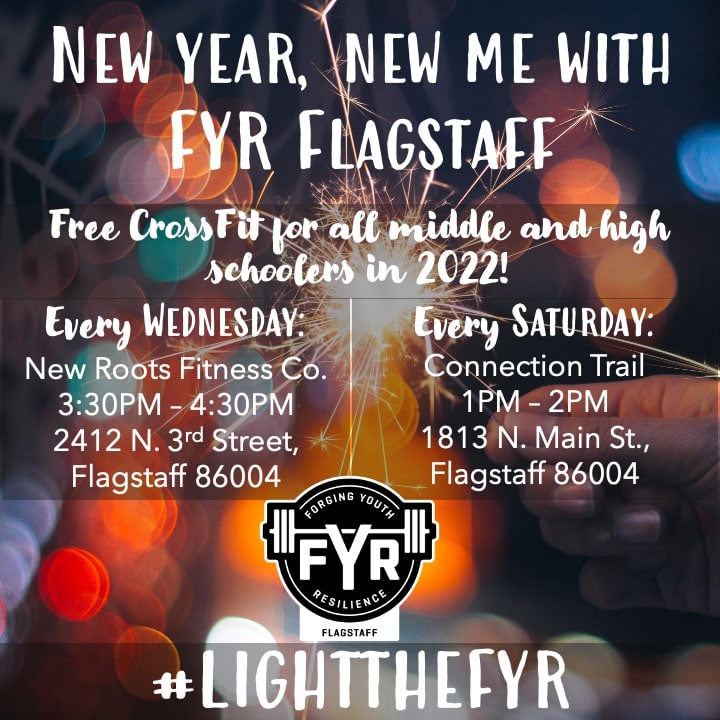 By Forging Youth Resilience (FYR) Flagstaff
Forging Youth Resilience (FYR) Flagstaff is committed to a healthy 2022 by providing FREE CrossFit classes to middle and high schoolers in the Flagstaff area!
Starting Wednesday, Jan. 5 at New Roots Fitness Co. and Saturday, Jan. 8 at Connection Trail, FYR Flagstaff has twice weekly FREE CrossFit classes.
Bring yourself, bring a friend, and get healthy! Whether your 2022 resolutions are to get active, learn about nutrition, learn how to set achievable goals, or even to meet new friends, FYR Flagstaff has what you need to bring in the new year with YOUR HEALTH as the priority. They hope to see you soon!
Click on image for more information. Direct any questions to fyrflagstaff@gmail.com or 928-235-8051.