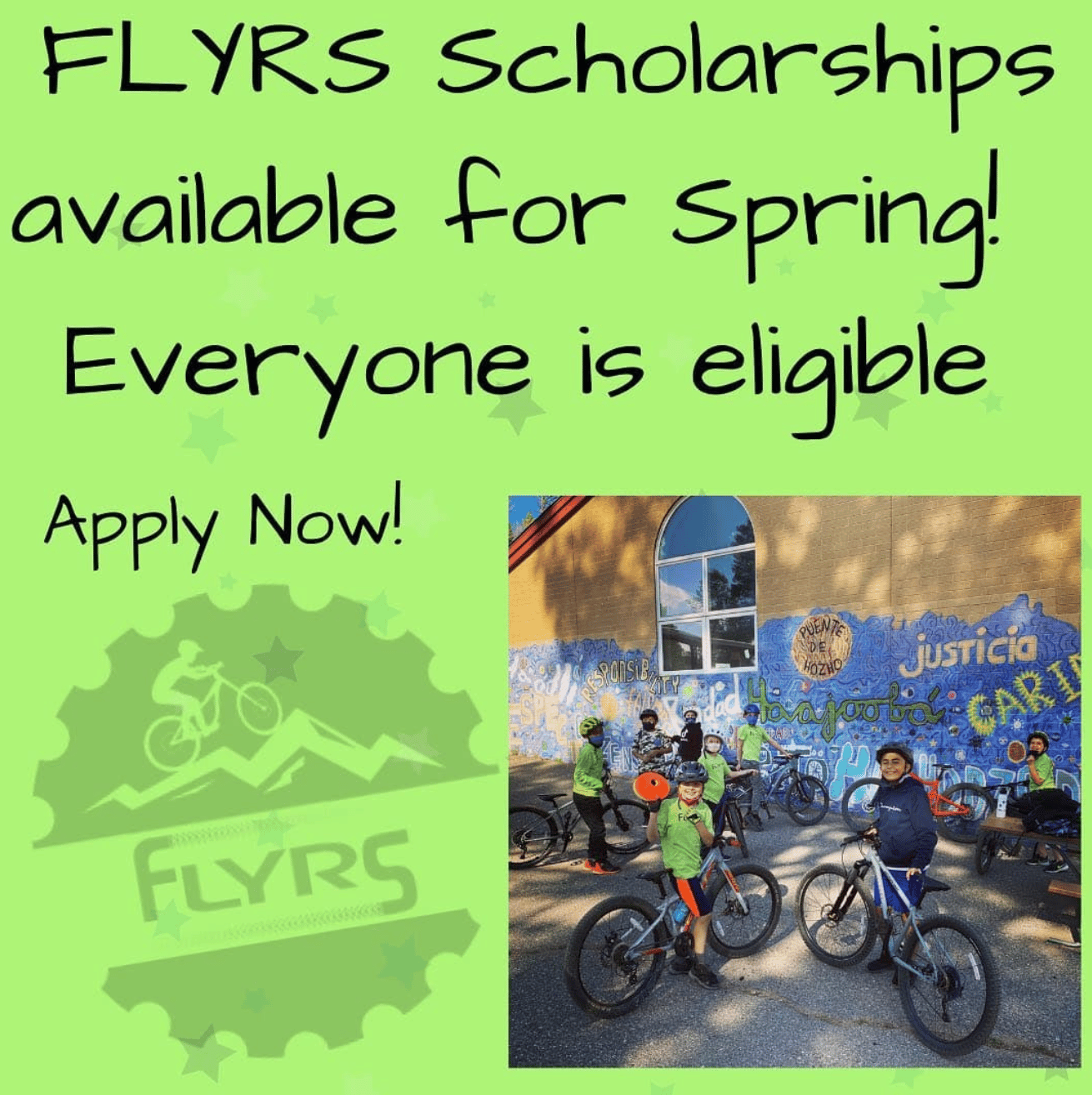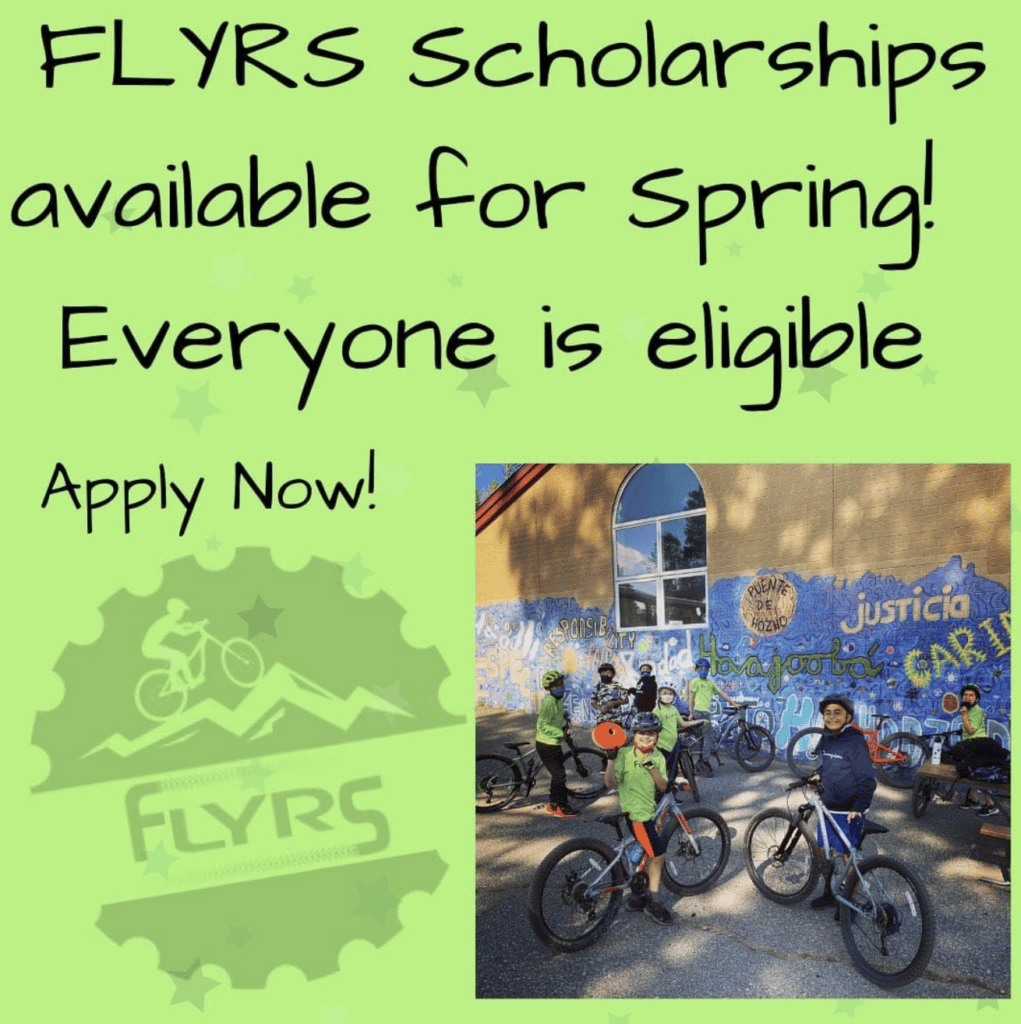 By the FLagstaff Youth RiderS (FLYRS)
Apply now for FLagstaff Youth RiderS (FLYRS)'s spring session scholarships which starts April 10th and runs until May 25.
The FLagstaff Youth RiderS (FLYRS) is a 501(c)(3) nonprofit that fosters personal growth and an active lifestyle through mountain biking in Flagstaff, AZ for youth ages 2-18.
We aim to create a unique culture rooted in having fun while developing key bike handling skills. FLYRS facilitates youth mountain biking by offering a range of age- and ability-based programs throughout the year. We are especially committed to providing opportunities for youth from diverse backgrounds and minimizing economic barriers to the sport. Our hope is that all FLYRS will grow into life-long cyclists and trail advocates.
In order to align with our mission, preference will be given to underrepresented groups in our sport, such as those in significant financial need, youth of color, and female applicants. However, we typically generate more scholarship opportunities than applicants so we encourage anyone who might not otherwise register for a FLYRS program to apply.
Apply here at: https://www.flyrsaz.com/scholarships.html
Category: Education, Educational Opportunities, Health, Programs, Resources