View this entire email in your browser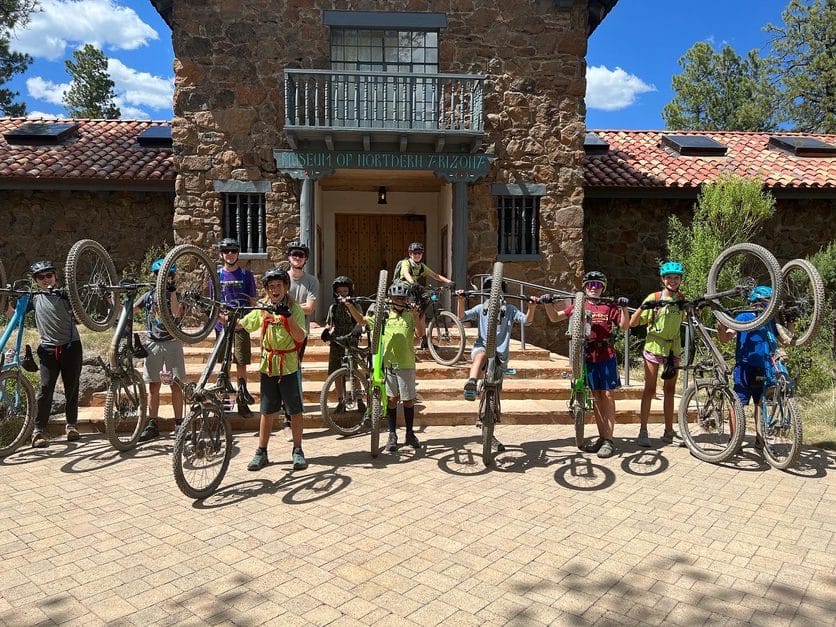 Summer Camps Starting Next Week
Registration is open for summer and we still have spots in camp next week as well as the remainder of the summer.
Next week there are open spots in: push bike, 4-5, and 6-7-year-old groups.
We have some new upper-level groups this summer:
Training Camp for 7-10th graders.
This will be a week of mountain bike awesomeness for those looking to take their riding to the next level and have a ton of fun in the process. This week-long full-day camp is for riders entering 7th-10th grade in fall 2023 who want to put in alot of miles and prepare for racing the ACA season and/or really looking to increase their riding level. There will be presentations and workshops on race strategies, nutrition, mindset, maintenance, and guest coaches/riders. This camp will be doing big rides and putting in good mileage over the week so a good level of fitness and ability is necessary.
Bikepacking for 8th – 12th graders
This summer camp will introduce youth of all abilities in grades 8th – 12th (fall 2023) to adventure cycling (must have some experience riding on dirt trails). Utilizing the bicycle as a tool for exploration of the natural environment builds a sense of place and self-resilience in riders. The development of strategies and skills to explore in a respectful and sustainable way will be the focus of preliminary activities, leading to an overnight experience in the wild places near our homes.
We have 4 weeks of camps this year for push bikers, 4-5, and 6-7 year old groups.
Category: Education, Educational Opportunities, Health, Programs, Resources