View this email in your browser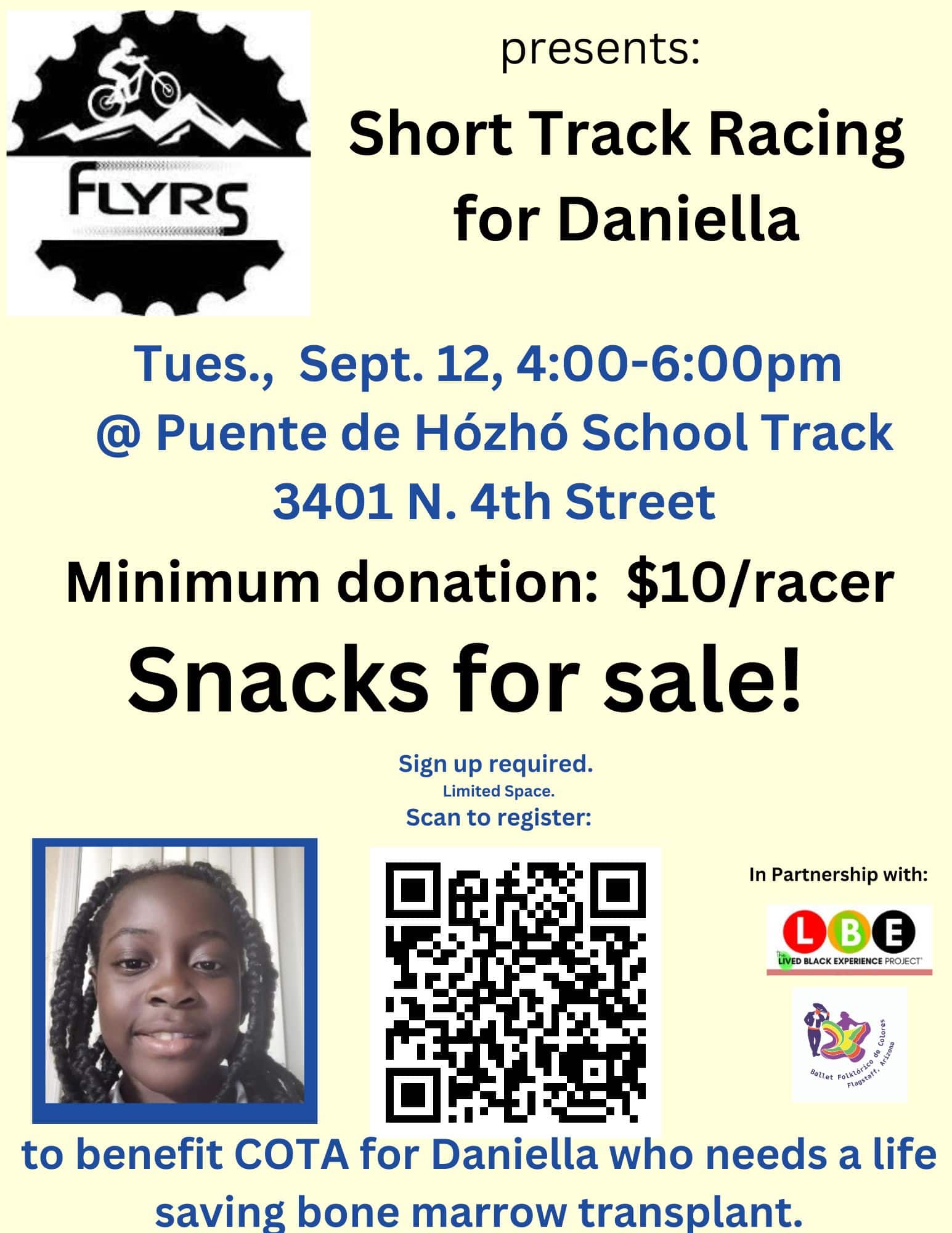 Short Track Race Tuesday Sep 12th
​Join us for short track racing on Tuesday, September 12, from 4:15-6:15pm at the Puente de Hózhó Bike Park. This will be a fun short track race for bragging rights, swag, and to support a good cause. The top 3 in each category score some swag and there will be some swag handouts for the field.
All of the registration fees benefit COTA for Daniella to fund her life saving bone marrow transplant.
$10 gets you a race plate and the great vibes of supporting a good cause.
*online registration only* registration closes at noon on February 12th.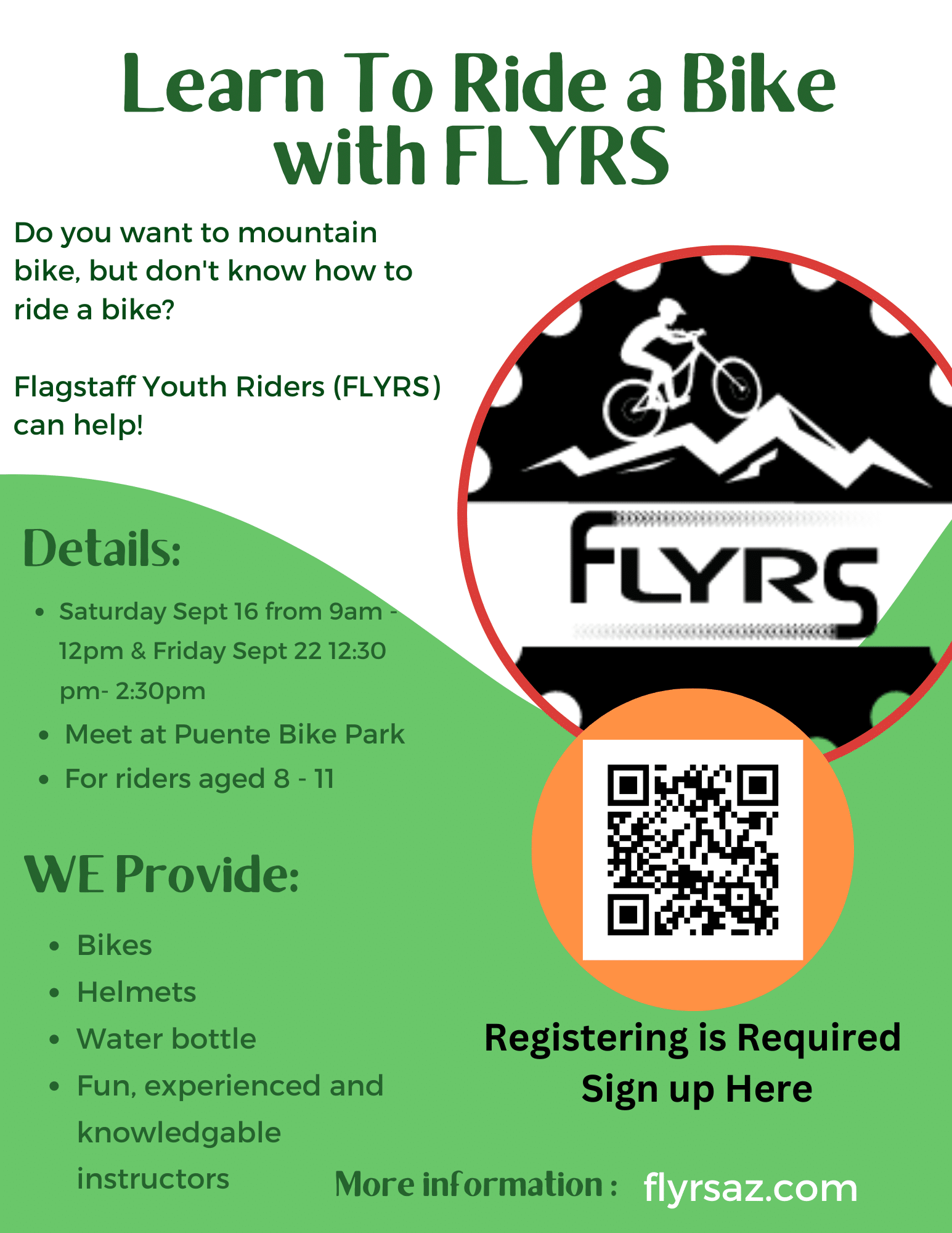 FLYRS Learn to Ride Clinics
FLYRS is holding learn to ride clinics for youth ages 8-11 who do not know how to ride a bike. FLYRS will provide all equipment necessary and coaches will be working with youth interested in learning how to ride a bike. The goal of these clinincs is to develop the ability to balance, pedal, and start/stop independently on a bike.
FLYRS Survey
Thank you for participating in FLYRS in 2023. If you participated in FLYRS this year, then please complete our survey. All responses are anonymous and we really appreciate hearing what you like about FLYRS and how we could improve. If your kiddo loves FLYRS then please submit a testimonial.
Help Us Build More Trails
There are alot of awesome new trails being built in Flagstaff. The more volunteers we have, the faster we get new trails to ride. FLagstaff Ranger District Thursday volunteer events will continue rain or shine this summer and fall. Follow FBO for the latest updates.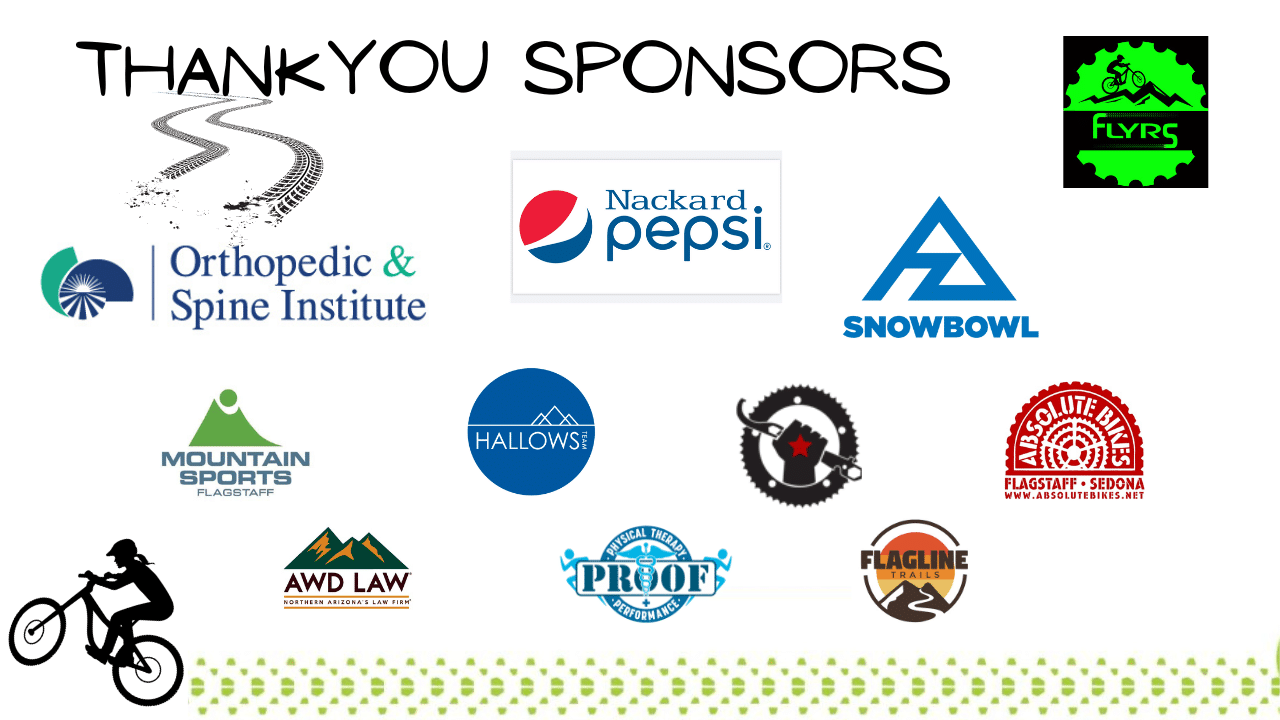 Follow FLYRS Socials
Be sure to follow FLYRS social media for the latest updates, reels, and more. Click on the icons below for each social media page.
Copyright (C) *|2023|* FLYRS|*. All rights reserved.
Category: Education, Educational Opportunities, Health, Programs, Resources