FLYRS Online Auction Open for Bidding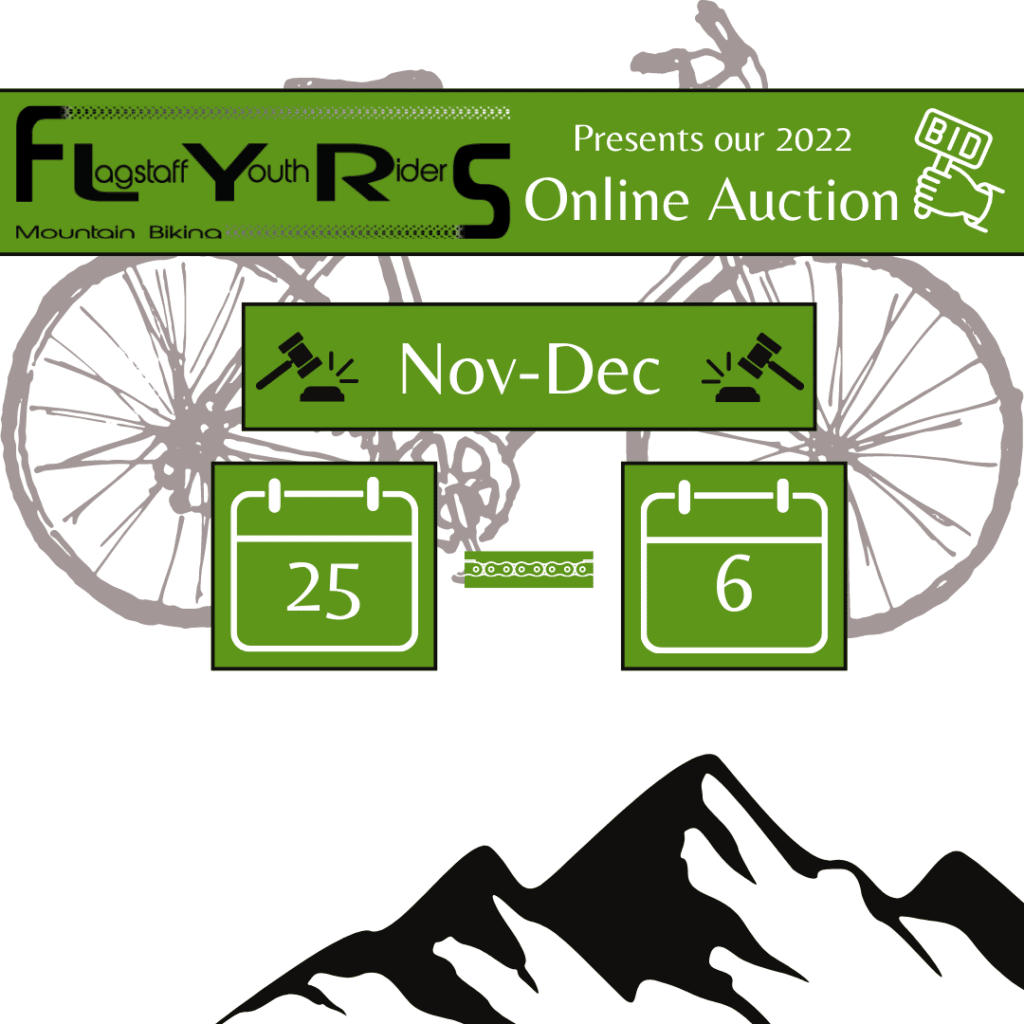 FLYRS Online Auction is open for bidding and will run until December 6. This is our fundraiser to provide scholarships and pay for a new van that'll whisk kiddos away on epic mountain bike adventures. Bid on sweet stuff such as: AZ Snowbowl Season Pass, numerous different race entries, gift certificates, Sedona mtb festival, bike tunes & suspension service packages, gift packs, and more. Buy cool stuff and support FLYRS to develop resilient, caring, and growth oriented youth through mountain biking
Thank you so much to everyone who donated goods and services to our first auction. Arizona Snowbowl, Proof PT, Flagstaff Bicycle Revolution, Sedona MTB Fest, Revenir, Oveja Negra, Evergreen Consulting, Geiger Coaching, Peak Scents, Evo, MBAA, Epic Rides, Sable Events, Arizona Nordic Village, Mountain Sports, Babbit's Backcountry, Rogue Panda, ESI Grips, Robin Cadigan, and Paul Kiehne.
Discounts for the Yavapai Hustle Race
Verde Valley Bicycle is offering discounts for youth participating in the Yavapai Hustle Race on December 3 in Clarkdale, Arizona. High School racers can use the promo code HighSchoolRacers for $15 off and those that might not be able to afford it can use the code HighSchool$15Total for just a $15 entry fee. There is also a non competitive kids race of 2 or 4 miles for $20 which includes a t-shirt.
Help FLYRS and Purchase Supplies From Our Wish List
Donate specific Items from our wish list!
If you would like to donate specific items that FLYRS needs for our programs then please check out our
Amazon wish list
.
Add FLYRS to your Amazon Smile!
We hope you shop at our local Flagstaff businesses first, but sometimes Amazon has just what you're looking for when you need it. Shop smile.amazon.com and Amazon will donate a percentage to FLYRS at no cost to you. Click below to select FLYRS as your Amazon Smile charity of choice.
Copyright © *2022* *FLYRS, All rights reserved.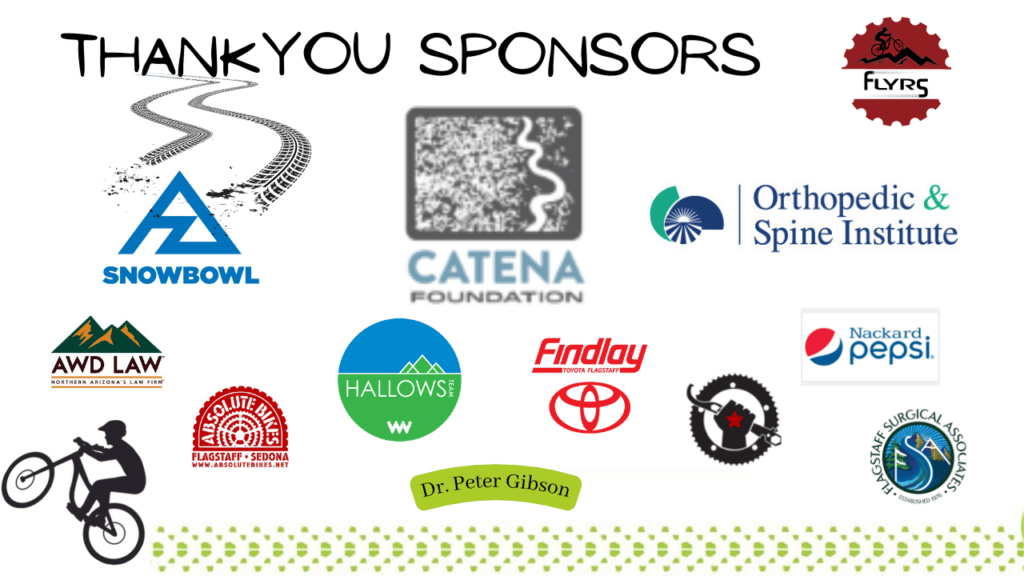 Category: Education, Educational Opportunities, Health, Programs, Resources