View this email in your browser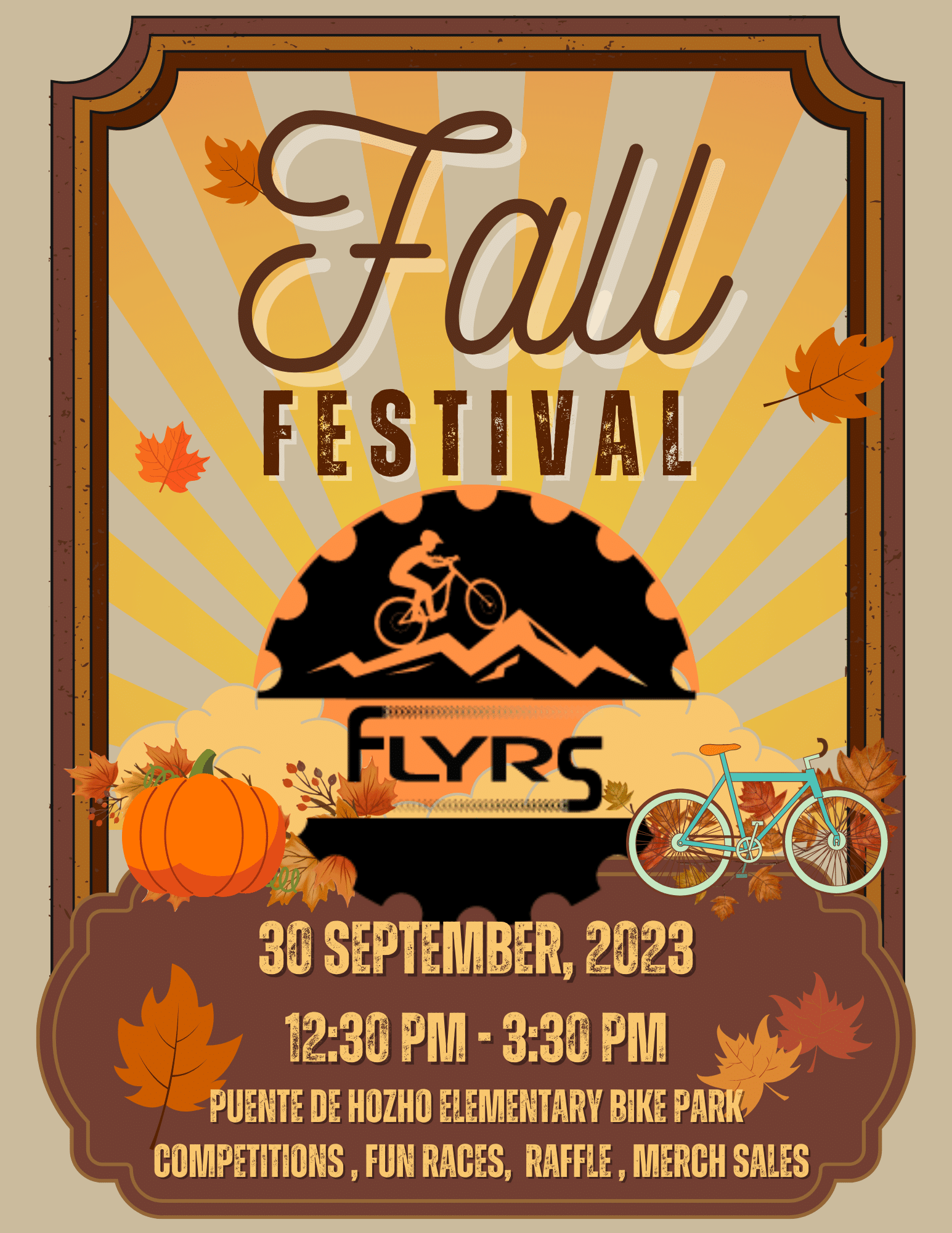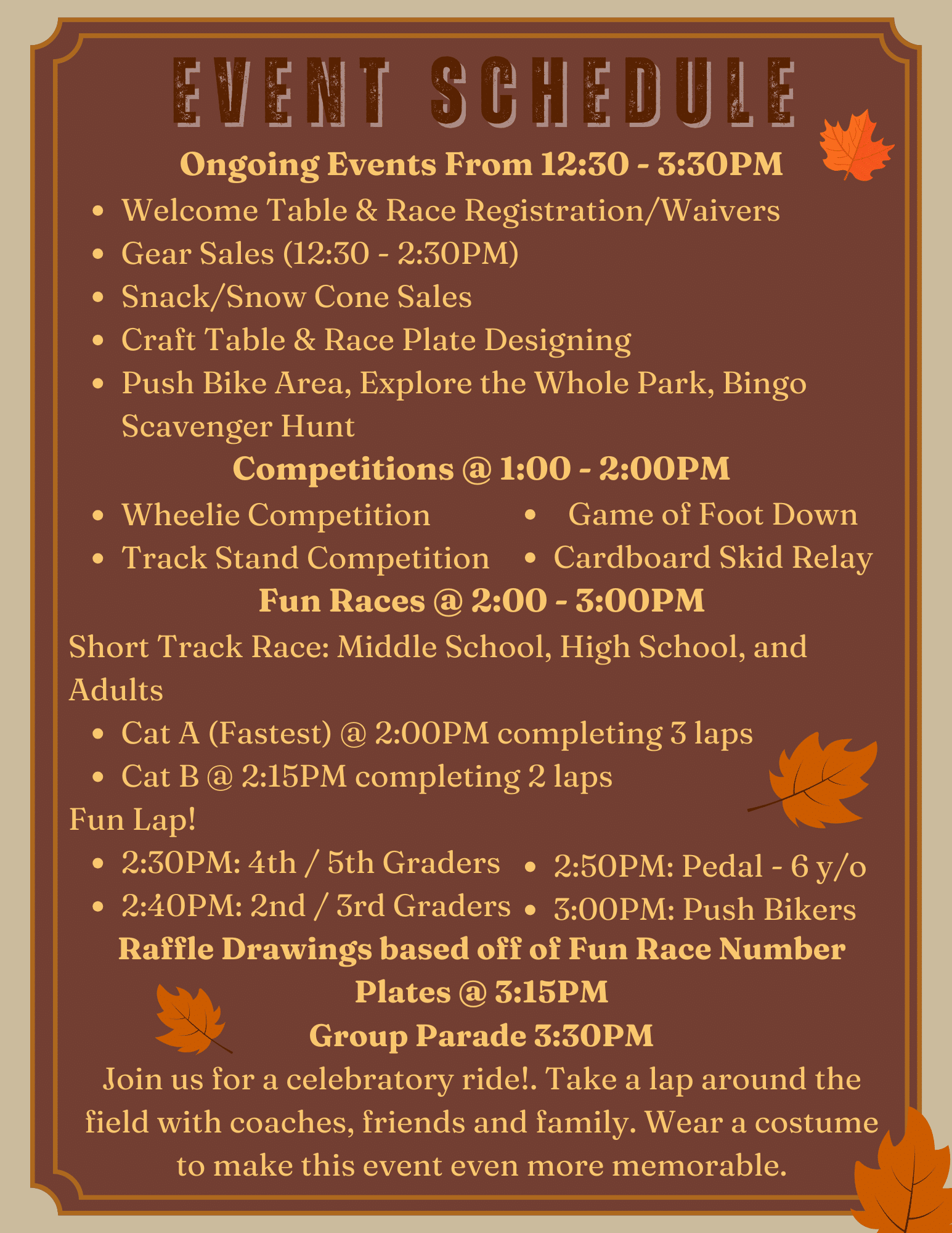 FLYRS Fall Fest This Saturday Sep 30
FLYRS season ending festival is this Saturday from 12:30-3:30pm at the Puente Bike Park. Come join us for fun races, skills comps, scavenger hunt, gear sales, and more.
We need volunteers to help support this event so please click the button below to sign up.
*FLYRS is not responsible for child supervision at this event. All Participants need to be supervised by a parent/guardian*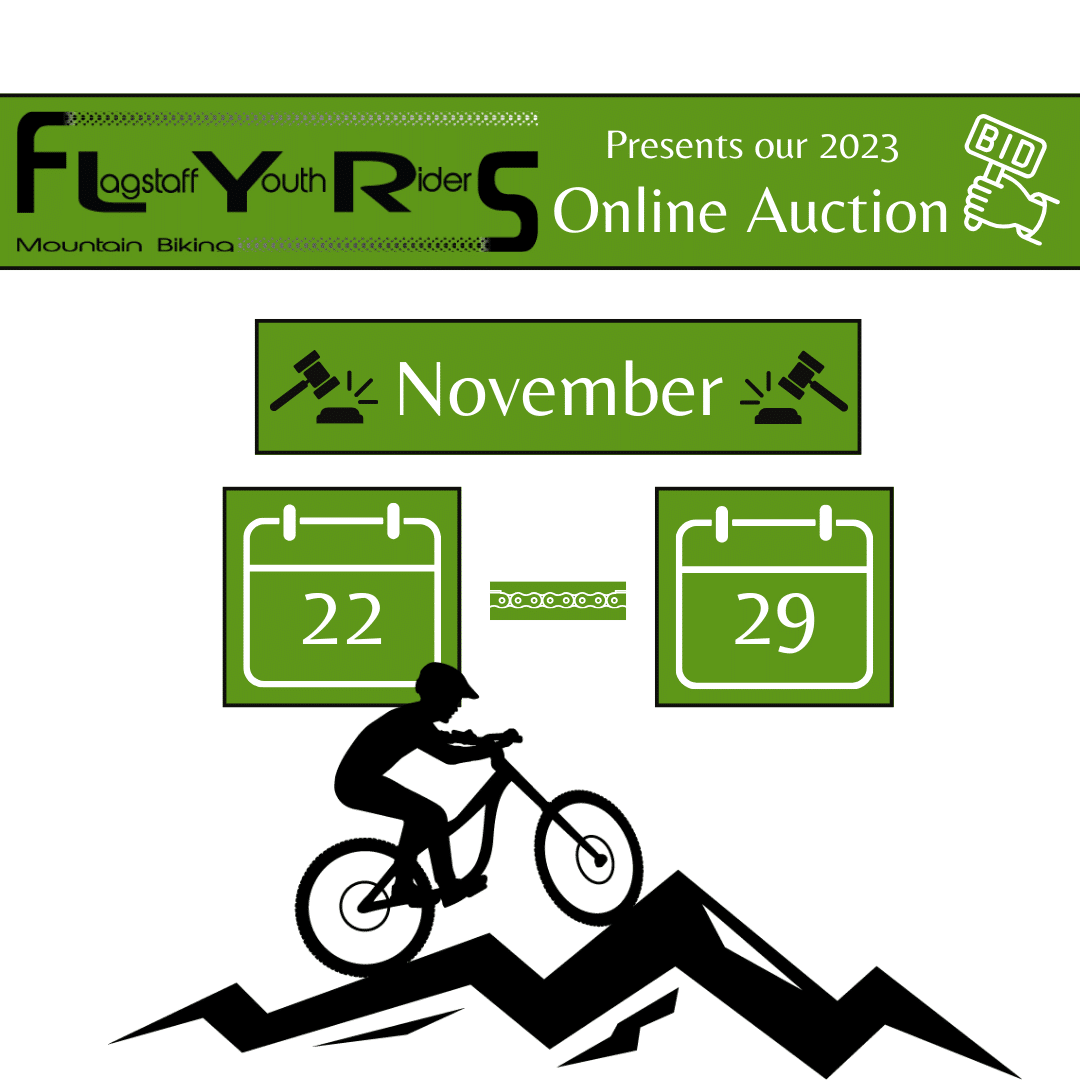 FLYRS Online Auction Nov 22-29
FLYRS Online Auction is coming soon. Bidding opens November 22nd and runs until the 29th. This is our fundraiser for scholarships! Buy cool stuff and support FLYRS to develop resilient, caring, and growth oriented youth through mountain biking
We are looking for businesses with products and/or services, artists, skills, and any other unique ideas for our auction. If you have any items or services you would like to donate, please contact our Fundraising Manager, Cece at cece@flyrsaz.com.
FLYRS Survey
Thank you for participating in FLYRS in 2023. If you participated in FLYRS this year, then please complete our survey. All responses are anonymous and we really appreciate hearing what you like about FLYRS and how we could improve. If your kiddo loves FLYRS then please submit a testimonial.
Help Us Build More Trails
There are alot of awesome new trails being built in Flagstaff. The more volunteers we have, the faster we get new trails to ride. FLagstaff Ranger District Thursday volunteer events will continue rain or shine this summer and fall. Follow FBO for the latest updates.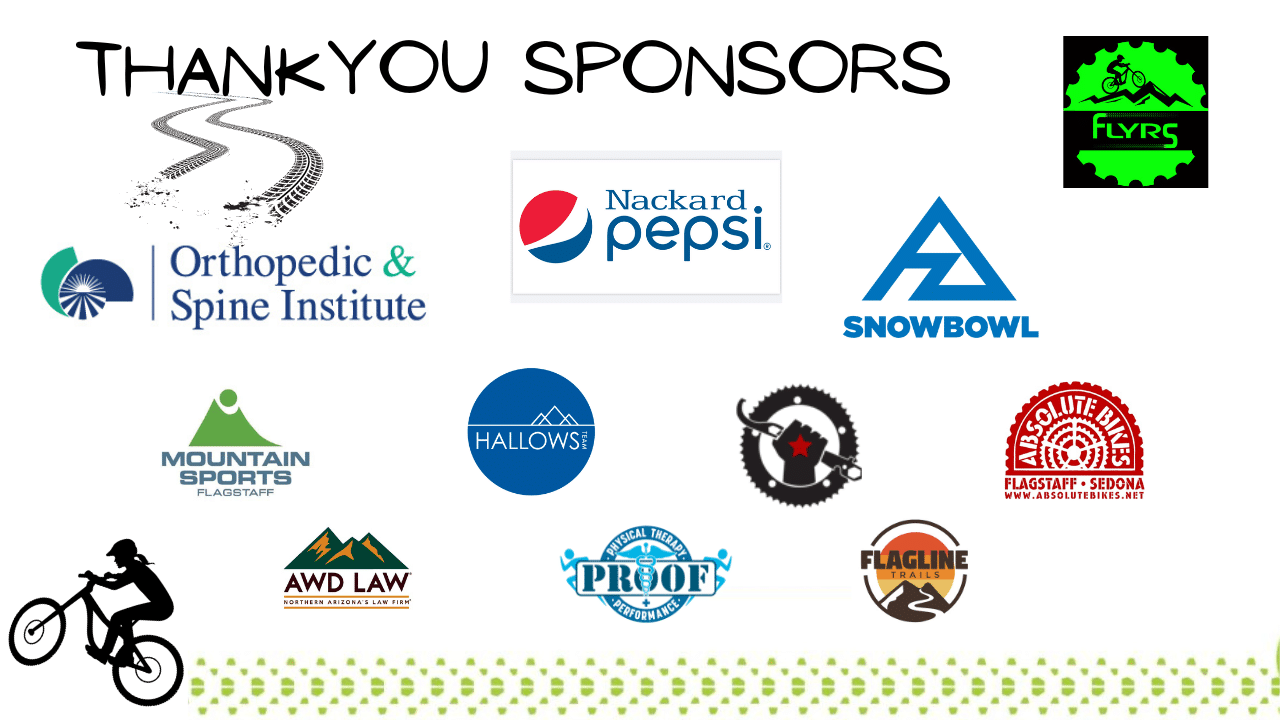 Follow FLYRS Socials
Be sure to follow FLYRS social media for the latest updates, reels, and more. Click on the icons below for each social media page.
Copyright (C) *|2023|* FLYRS|*. All rights reserved.
Category: Education, Educational Opportunities, Programs, Resources