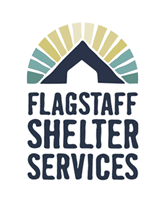 By Flagstaff Shelter Services Inc.
Flagstaff Shelter Services Inc. has Federal Emergency Management Agency blankets (10,000) for those experiencing homelessness.
If your agency needs some blankets, please let us know or just come get some at the Huntington location at 4185 E Huntington Drive, Flagstaff. We have also sent a number of pallets to the Flagstaff Family Food Center so they will be available there in the future, as well.
Sign up for our Newsletter – The Road Home
Join The Home Team – The Home Team
The mission of Flagstaff Shelter Services is to provide individuals experiencing homelessness with emergency shelter and the tools to achieve housing stability; regardless of faith, sobriety or mental health.