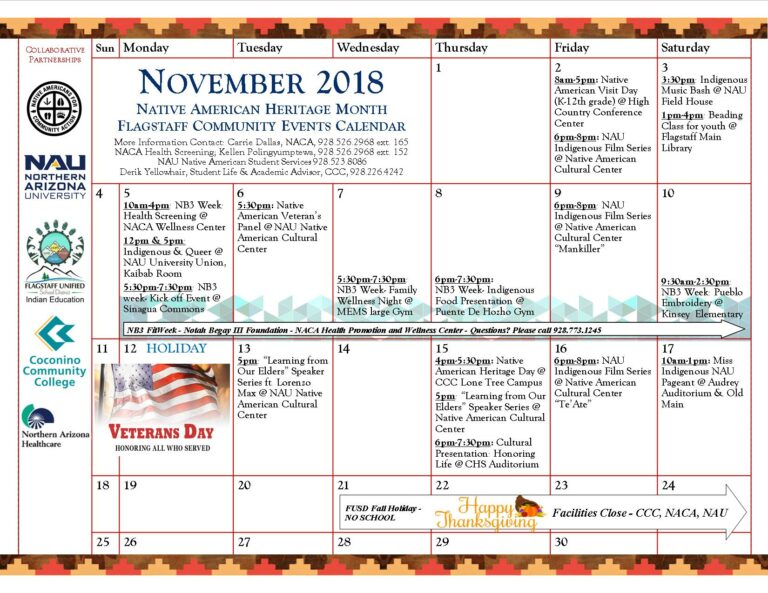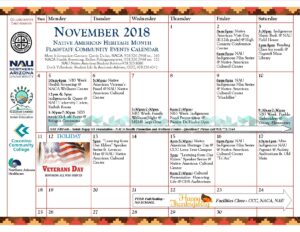 November is Native American Heritage month! Don't miss any of the community events happening in November such as:
Indigenous Music Bash at NAU
Native American Veteran's Panel
NB3 Week
"Learning from Our Elders" Speaker Series
..and more!
To find out more events happening in Flagstaff, follow the link here or click on the picture to the right.
Category: Educational Opportunities, Events, Programs