By the Flagstaff Unified School District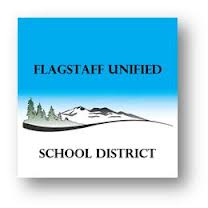 Flagstaff, AZ — Flagstaff High School Volleyball is hosting their annual Breast Cancer Awareness Game on October 19, 2017 at Flagstaff High School, 400 W. Elm Ave from 6:00- 7:30 pm.
Flagstaff High School is recognizing Breast Cancer Awareness month by hosting Bradshaw Mountain High School -Prescott Valley in their annual Breast Cancer Awareness Game to raise funds for North Country's Well Woman Program, which treats women across five Arizona counties every year.
The North Country Well Woman Program provides diagnostic screenings and cancer treatment to 1,300 under- and uninsured women in the northern and central regions of Arizona.
Says Coordinator Elizabeth Markona, "The Treatment Link Program at North Country serves as a vital safety net for those diagnosed with breast cancer. Our primary funding source for the program has been Komen Arizona, supplemented by community donations. In July 2017, Komen Arizona closed and, going forward, we will depend more than ever on community support to keep the program in place. We are so grateful to have the support of FUSDs Student Council, Cheer and Volleyball teams and all of the funds they have helped raise over the years."
FHS and Coconino High School's Student Councils have created a t-shirt promoting Breast Cancer Awareness and will engage in friendly competition to see which school sells the most shirts for the program.
The FHS Volleyball Teams are joining the effort by donating a portion of ticket sales from the game. They are also having a bake sale at the concession stand and selling raffle tickets for various items.
"The Lady Eagles are happy to be contributing to this organization that helps so many women in our community," says FHS Varsity player Sofia Quintanilla.
This is their fifth year teaming up with Coconino High School for this cause. Coconino High School's Breast Cancer Awareness game is scheduled for October 10, 2017.
The event is part of Flagstaff High School's Volleyball Program and is sponsored by their Booster Club. Tickets to the game are $5.
For more information, contact Sandy Quintanilla at 928-380-3689.
Please see other recent FUSD education stories:
Category: Education