The Best 10 Days in Flagstaff are here! Some of the events require reservations so download your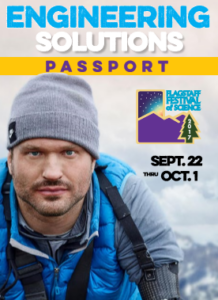 passport/program at www.scifest.org soon! Congratulations to the entire Festival Board for putting together another amazing program!
From now until Sunday October 1, enjoy more than 100 FREE programs! Touch fossils, handle tools and hear how paleontologists find, excavate, remove and prepare dinosaur remnants in Digging Up a Dinosaur on Tuesday, September 26 Noon – 1 p.m. Or enjoy a Movie Night watching and discussing Hidden Figures at 7pm! Perhaps taking a guided 2 hour field trip into the Volcanology Discovery Hike area. There are tons of activities for kids and families, so follow the link here to find all the wonderful opportunities happening in this year's Festival of Science!
Category: Educational Opportunities, Events