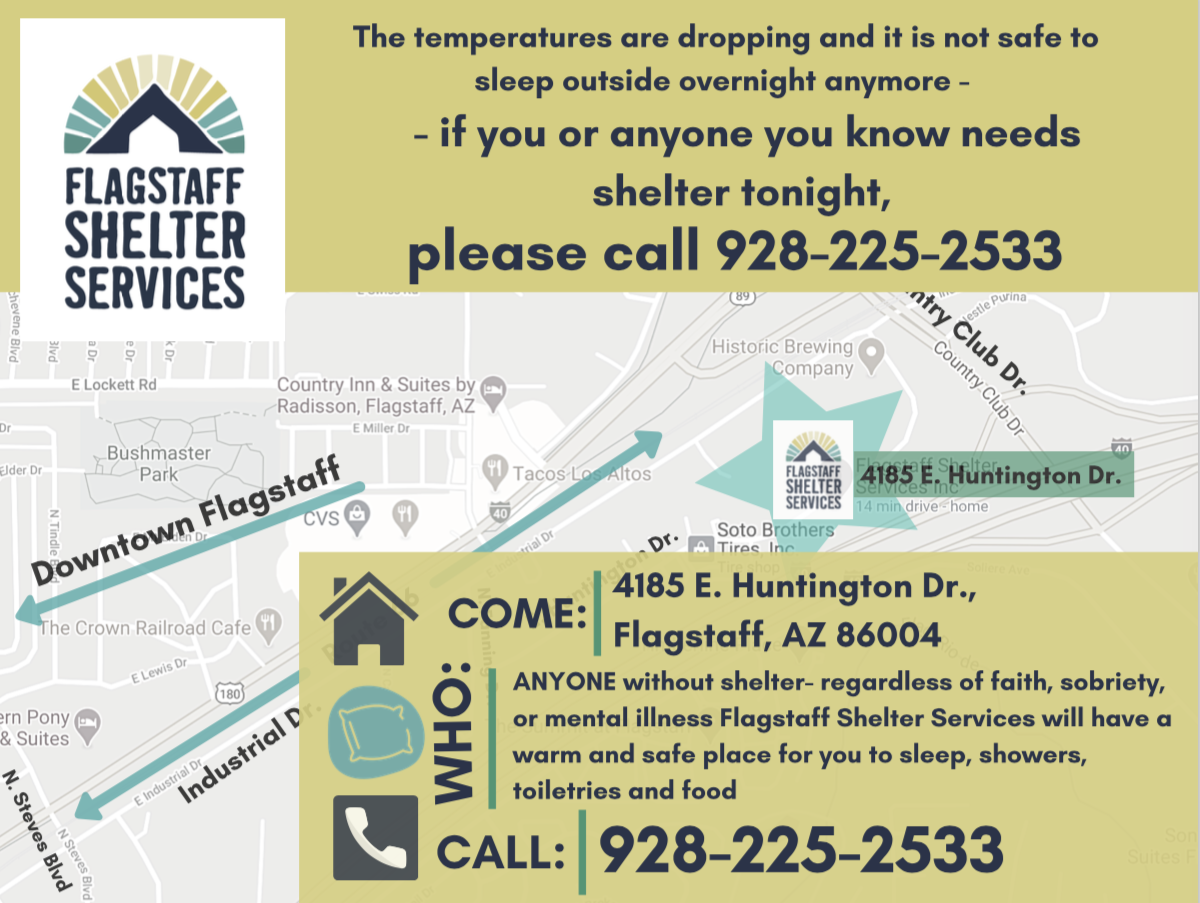 FLAGSTAFF — The Temperatures are dropping and it is not safe to sleep outside overnight anymore.
If you or anyone you know needs shelter tonight, please call 928-225-2533
Come to 4185 E. Huntington Drive, Flagstaff.
Anyone without shelter- regardless of faith, sobriety, or mental illness, Flagstaff Shelter Services will have a warm and safe place for you to sleep, showers, toiletries and food.