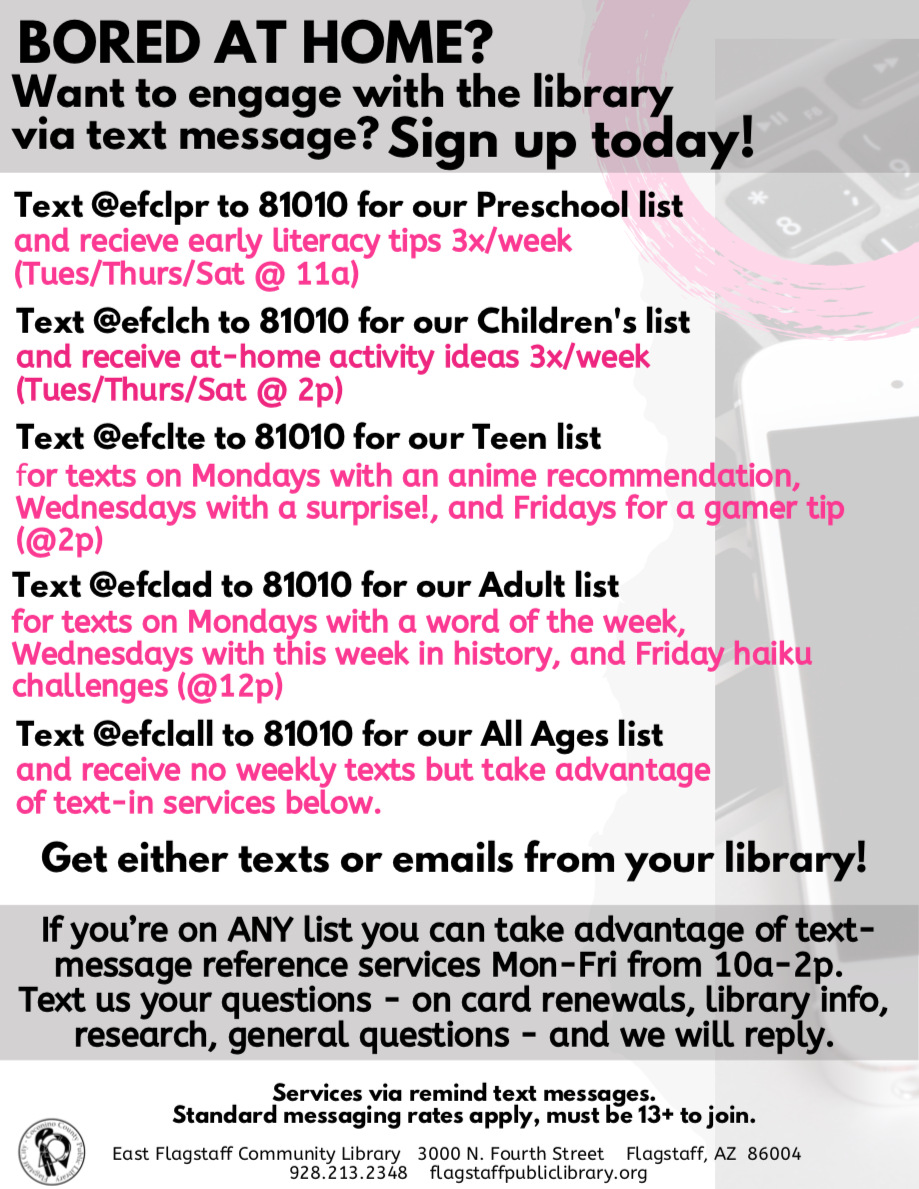 COCONINO COUNTY —
Hi everyone!
I'd like to let you know about four things 1) dial-a-story 2) text message tips 3) online storytime and 4) our Spring Library Challenge.
First, I'd like to remind you that we still have the ancient Dial-a-Story (which is great for people without internet access) you can call in and hear one of our librarians read a story to you! 928-779-1733
Second, I'd like to draw your attention to the attached flyer where you can request early literacy tips (or word-a-day for adults) to be texted to you a few times each week
Next, I'd like to remind you that we are attempting to be brave and put our faces on the internet with online storytimes. The one for today was about robots! https://www.youtube.com/watch?v=ZzOOrHzx-I0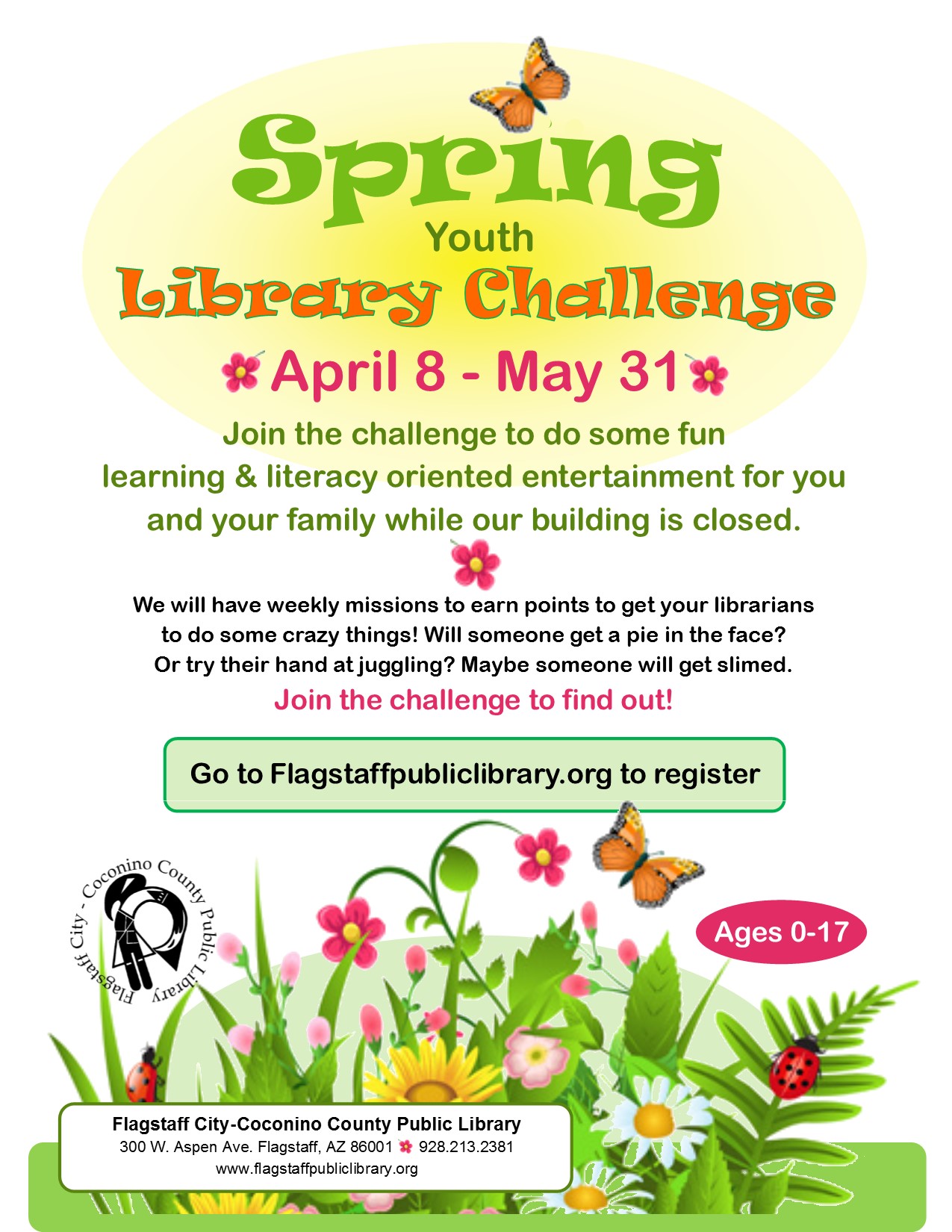 And finally, I'd like to introduce you to our new Spring Library Challenge. Every week we will have a new theme with a mission and age-appropriate, literacy-focused tasks kids can complete for points. When we, as a community, get to our first goal of 1000 points, then one of the librarians will do something fun for the kids (pie in the face, maybe?) . For example this week the theme is "art" and one of our tasks is
Your Future House-Recommended for Ages 0-5
Did you know we are doing virtual storytimes? Visit the link below to watch our storytime about houses! Then, draw a picture of the house you would like to live in when you grow up and upload it here.
https://www.youtube.com/watch?v=Y_HUwOGAtp0&feature=youtu.be
We are still working hard (from home) at the Public Library and are committed to our community. Please let us know if there's anything we can help with.
Category: Education, Educational Opportunities, Programs, Resources