First Things First has released several articles that help spread information and inspiration for parents and caregivers of babies, toddlers, and preschoolers.
There's no such thing as the perfect parent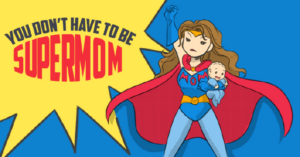 Millennial moms think it's important to be "the perfect mom." But is that a realistic aspiration?
How to swaddle your baby
​Most newborns love being swaddled. It calms them down and can help them sleep better. Here's a step-by-step on the art of the swaddle.
Fun names can get your child to eat more vegetables
​Children should eat a variety of colorful vegetables, but with most toddlers and preschoolers, that can feel impossible. Here's some hope.
Never too young to learn
It wasn't obvious to this first-time dad, but it's never too early to start talking, reading and playing with your newborn.
Click on the titles of the articles to read more about it!