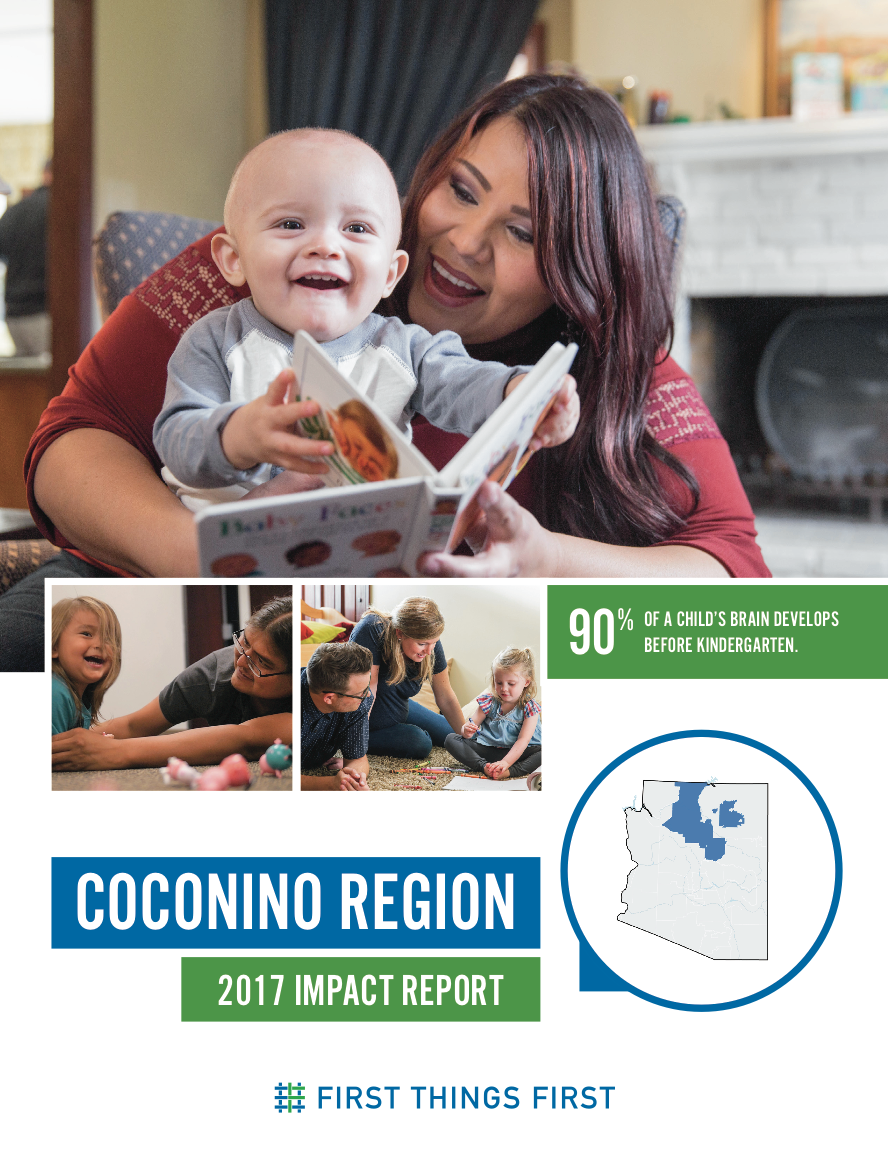 By First Things First
2017 impact reports showcase the work of FTF regional councils
Learn more about the exciting work accomplished in fiscal year 2017 by FTF regional partnership councils in local communities across Arizona. Each FTF region's impact report highlights strategies, success stories and how programs funded by FTF are making a difference in the lives of children birth to age 5 and their families.
2017 Coconino Region Highlights include:
STRENGTHENING FAMILIES AND EARLY LITERACY
1,526 Families of newborns received the Arizona Parent Kit, filled with tips and tools to help support their child's healthy development.
114 Families received voluntary in-home coaching from trained providers to improve their parenting skills.
QUALITY PRESCHOOL AND CHILD CARE
931 Children attended preschools and child care programs participating in Quality First.
147 Children birth to age 5 received a Quality First scholarship to attend high quality preschools and child care programs.
…Read the full 2017 Coconino Region Report HERE
Category: General