First Things First has released their August 2018 Newsletter. Follow the link in each bold type to learn more about the topic!
More connections, less stress can help single parents do their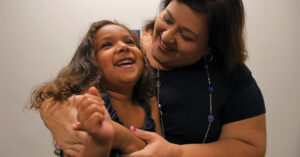 best
About 38 percent of Arizona's children under age 6 are being raised by single parents. Parenting alone can be challenging, but you don't have to be perfect. Decreasing isolation, increasing self-care and building a support system are three ways to lower stress, and that's good for both parents and kids.
VIDEO: Parents Playbook
This episode of FTF's Parents Playbook is about being in the zone. Time is tight for most parents, but just a little of your focused attention at a time goes a long way. Having positive, nurturing relationships with parents and other adult caregivers helps kids feel safe and secure, and that's how they learn best.
Mister Rogers movie is a reminder of what young children need
A powerful new documentary revisits the life and legacy of Fred Rogers. Read our Q&A with Junlei Li, co-director of the Fred Rogers Center, for his perspective on how parents and families can nurture their child's healthy development. As Dr. Li said, "One word, 'connection,' captures what is happening inside and what is needed from the outside for a young child's brain."
Curiosity is key to later school success
New research highlights that encouraging curiosity in the early years can help your child do better in school.
Category: Child Welfare, Educational Opportunities, General, Resources