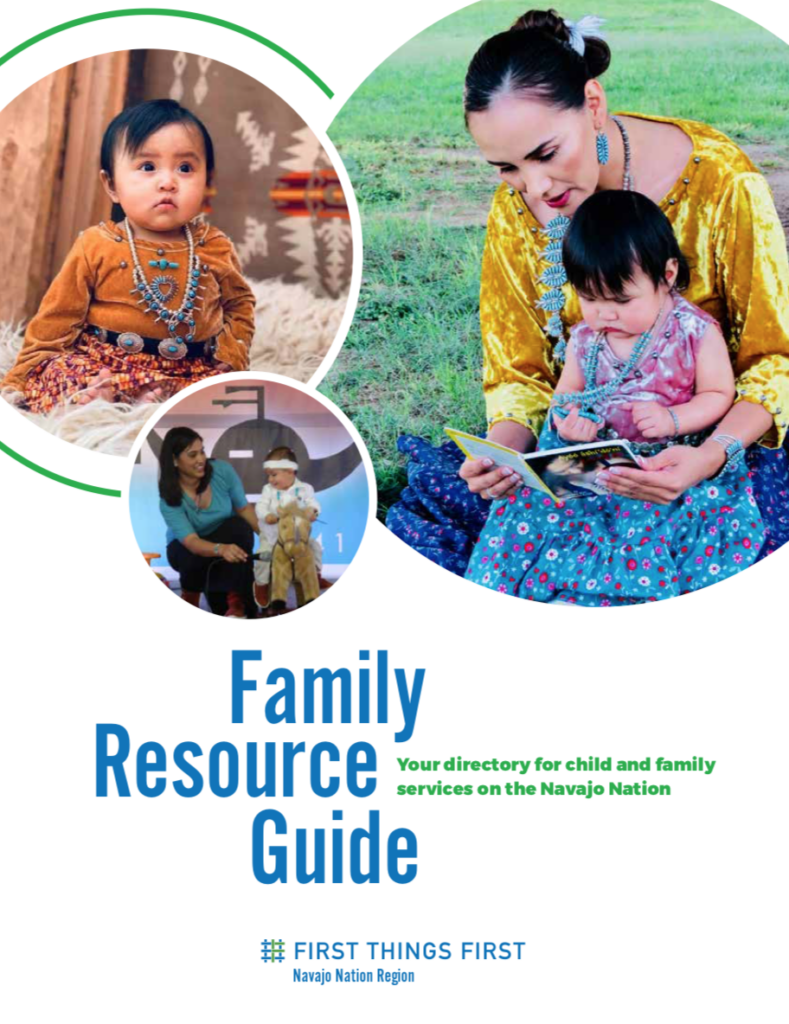 NAVAJO NATION — First Things First Navajo Nation Region announced the online distribution of two resource guides during the June 10 Tuba City Zoom Regional Networking Meeting.
The "Family Resource Guide — Your directory for child and family services of the Navajo Nation" is a directory of organizations and referral agencies that provide services to children and their families throughout the Navajo Nation.
It also contains information Diné Early Childhood Cultural Teachings and Traditions, Early Brain Development Information and other resources.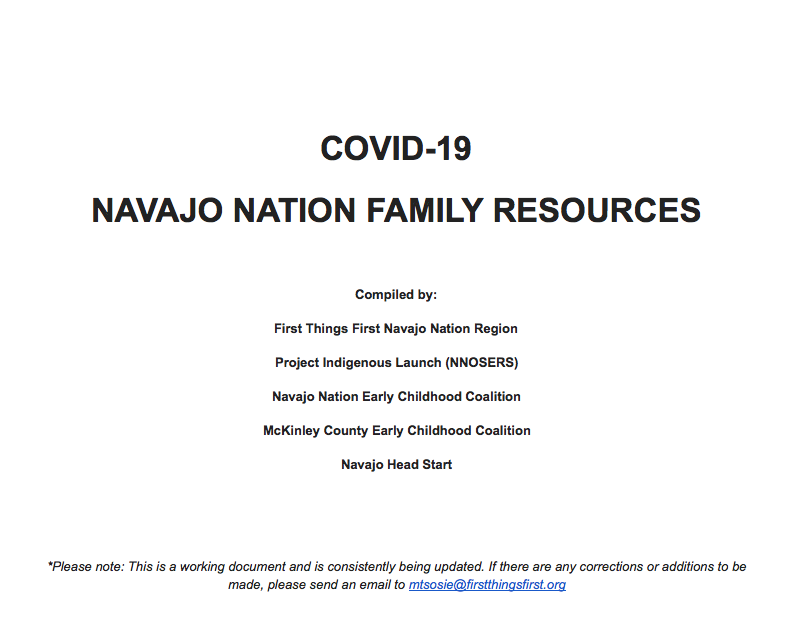 First Things First Navajo Nation Region also partnered with the following agencies to produce the "Navajo Nation Covid-19 Family Resources Guide":
Project Indigenous Launch (NNOSERS)
Navajo Nation Early Childhood Coalition
McKinley County Early Childhood Coalition
Navajo Head Start

The guide contains information on the:
Navajo Nation Covid-19 Command Center
Covid-19 testing, I.H.S or 638 Hospitals and Clinics
Other information
For more information about the guides, contact First Things First Navajo Nation Region Rodina Jordan-Dahozy, Program Coordination Specialist at rjordan@firstthingsfirst.org
About First Things First — Approved by Arizona voters, First Things First (FTF) works to ensure that our youngest children have access to quality early childhood experiences so they will start school healthy and ready to succeed. Across the state, FTF Regional Partnership Councils—in collaboration with local leaders—identify the education and health needs of children birth through age 5 in their communities and fund strategies to address those needs.
The next Tuba City Regional Zoom meeting will be held at 10 a.m. (Tuba City time, 9 a.m. Flagstaff time) on Wednesday, July 8. Send an email to frank@coconinokids.org to receive an invitation.