View this email in your browser

News and happenings about First Things First
January 2022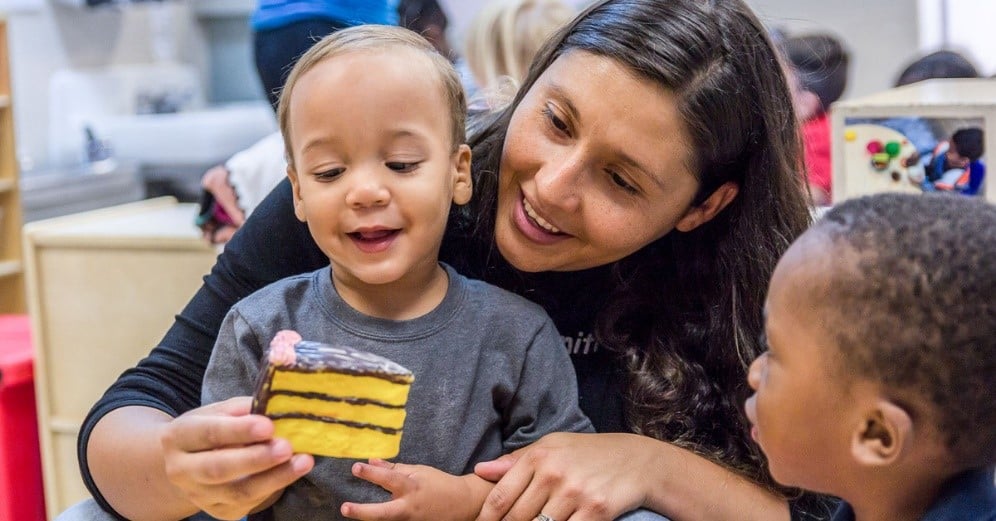 Child care providers across Arizona struggle more than ever to fill open positions
The child care workforce shortage is challenging families who depend on child care in order to work, and it's also driving child care owners to find creative ways to recruit new staff and retain current employees.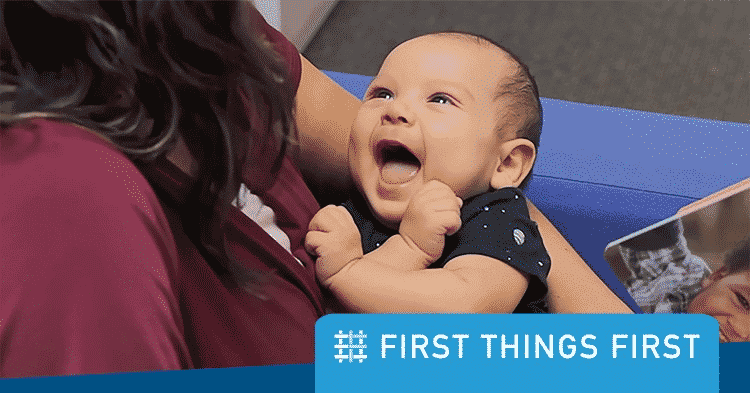 Volunteer to be a voice for young children in your Arizona community
First Things First is recruiting applicants for about 150 volunteer positions on FTF regional partnership councils across the state. Regional council members study the needs of their community and recommend strategies to best support young children.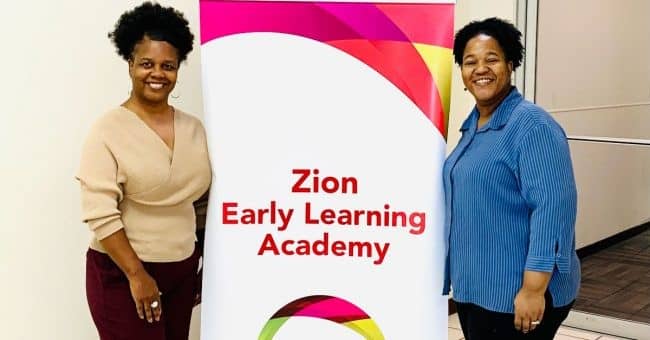 Phoenix child care center pivots from crisis to success with the help of Quality First supports
Thanks to a historic $1 billion federal investment to provide support to early childhood care providers, Quality First is now enrolling more early care and education programs across the state.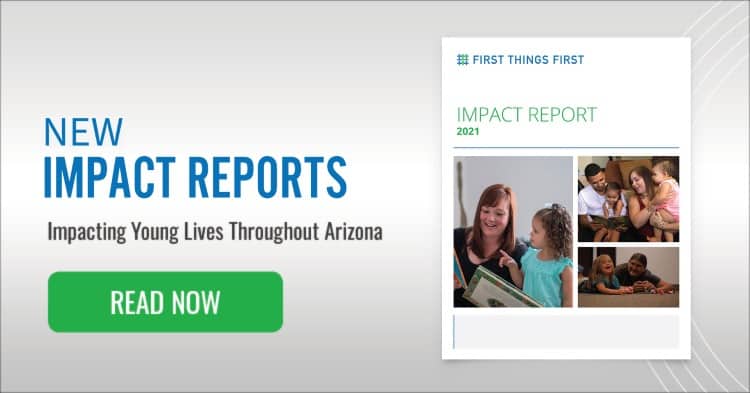 News Round-Up
News about early childhood around Arizona and across the U.S.
Let's get ready for preschool! Building excitement for your child's transition to preschool
Arizona Parenting Magazine, January 2022
Parents can help that transition to preschool by talking to their child about where they'll be going. "Build that excitement and be positive and happy about it," said Cami Foulks, an early learning program specialist with First Things First, Arizona's early childhood agency.
Child care is getting more support from some private companies
National Public Radio, Jan. 4
Having the ability to have an on-site child care center is revolutionary, said Nina Perez with MomsRising. Employers who have the capacity to build these centers should create space where they can and bring in independent child care providers to the centers.
No shots, no child care: Parents of kids under 5 stuck in grueling limbo
The New York Times, Jan. 14
The nearly vertical rise of coronavirus cases in recent weeks has complicated the calculations of many families with children under 5, a population prone to the runny noses and coughs that now prompt waves of anxiety. Tests are hard to come by. Child care providers are strained. There are roughly 110,000 fewer people working in child care now compared with February 2020, according to research from the University of California, Berkeley.
Copyright © 2022 First Things First, All rights reserved.
You are receiving this email because you opted in to one or all of our newsletters.
Category: Advocacy, Child Welfare, Education, Programs, Resources