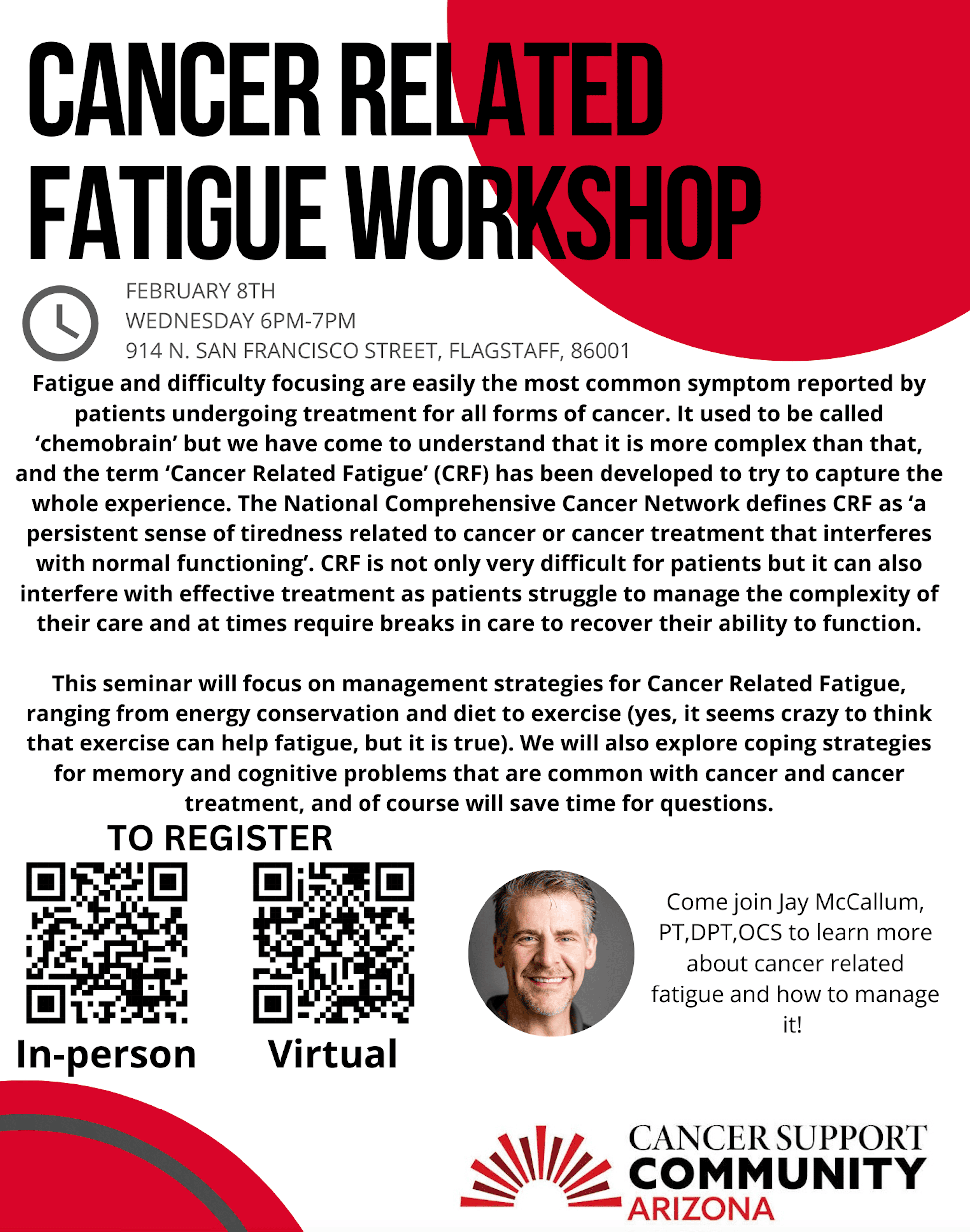 By Cancer Support Community AZ
Fatigue and difficulty focusing are easily the most common symptom reported by patients undergoing treatment for all forms of cancer. It used to be called 'chemo-brain' but we have come to understand that it is more complex than that, and the term 'Cancer Related Fatigue' (CRF) has been developed to try to capture the whole experience. The National Comprehensive Cancer Network defines CRF as 'a persistent sense of tiredness related to cancer or cancer treatment that interferes with normal functioning'. CRF is not only very difficult for patients but it can also interfere with effective treatment as patients struggle to manage the complexity of their care and at times require breaks in care to recover their ability to function. This seminar will focus on management strategies for Cancer Related Fatigue, ranging from energy conservation and diet to exercise (yes, it seems crazy to think that exercise can help fatigue, but it is true). We will also explore coping strategies for memory and cognitive problems that are common with cancer and cancer treatment, and of course will save time for questions.
To be held from 6 to 7 p.m. Wednesday, Feb. 8 at the Cancer Support Community AZ, 914 N. San Francisco St., Flagstaff. Register for in-person or Zoom.
Category: Education, Educational Opportunities, Events, Health