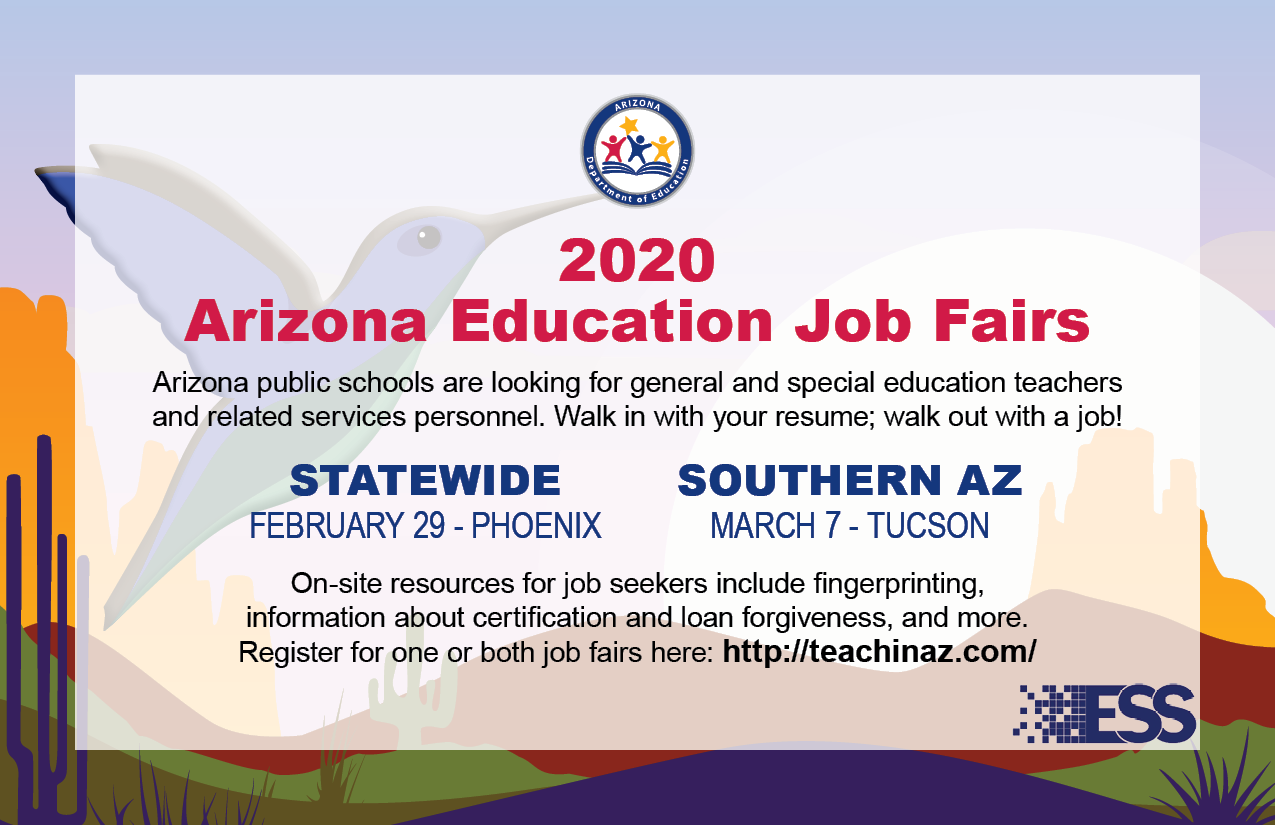 By the Arizona Department of Education
The 2020 Arizona Education Job Fair will be held on Saturday, March 7 in Tucson (Tucson DoubleTree Reid Park).
Arizona public schools are looking for general and special education teachers and related services personnel. Walk in with your resume; walk out with a job.
On-site resources for job seekers include fingerprinting, information about certification and loan forgiveness, and more.
Register for one or both job fairs here: http://teachinaz.com/
Category: Education, Educational Opportunities, Programs, Resources