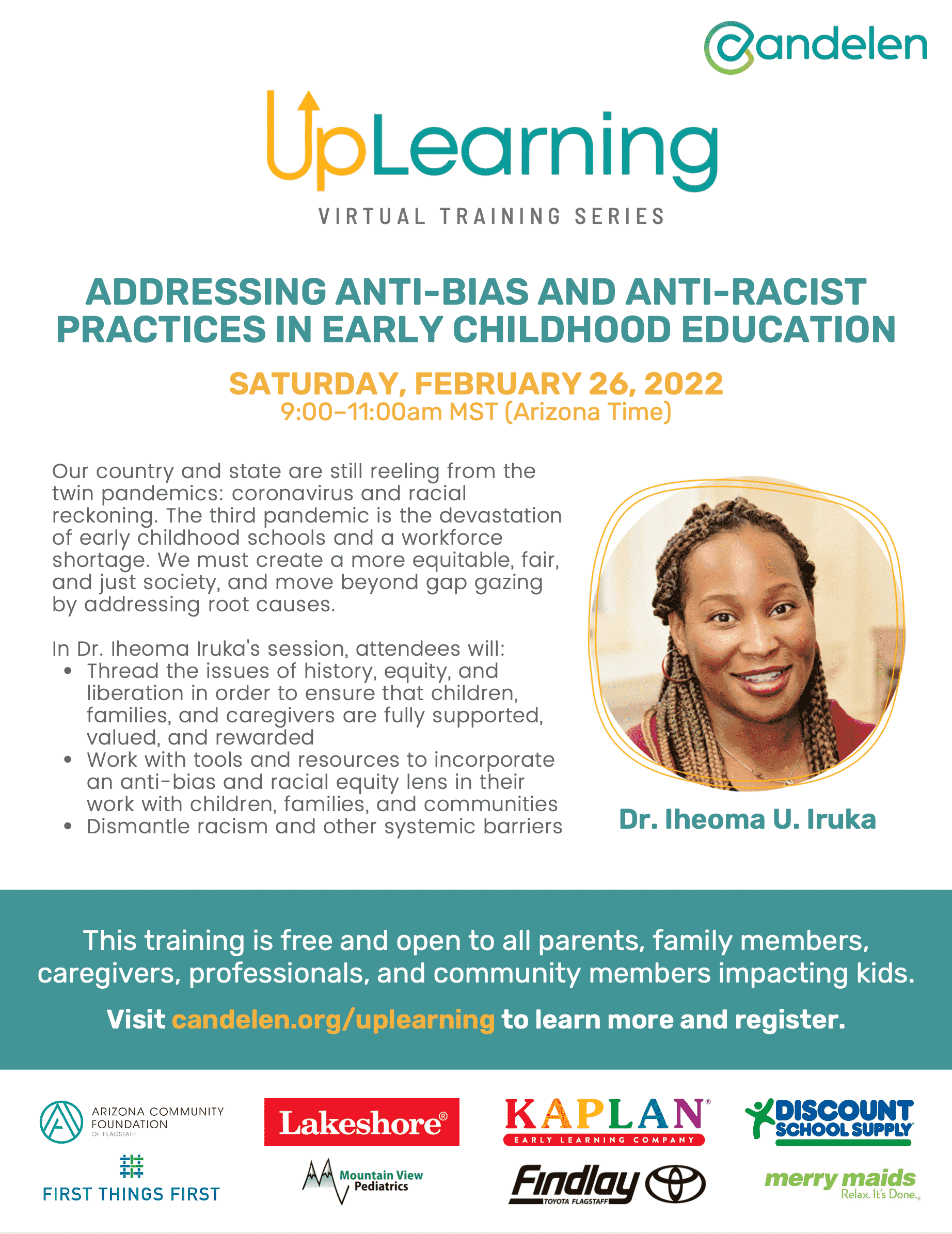 By Candelen
Candelen's UpLearning Virtual Training Series will present the virtual program "Addressing Anti-Bias and Anti-Racist Practices in Early Childhood Education" from 9 to 11 a.m. MST Saturday, Feb. 26.
Our country and state are still reeling from the twin pandemics: coronavirus and racial reckoning. The third pandemic is the devastation of early childhood schools and a workforce shortage. To Build Back Better, we must create a more equitable, fair, and just society. We must move beyond gap gazing by addressing root causes. Attendees will be asked to join the journey or continue on the journey that threads the issues of history, equity, and liberation in order to ensure that children, families, and those who care and teach them are fully supported, valued, and rewarded. Attendees will be pushed to self-reflect and provided with tools and resources to incorporate an anti-bias and racial equity lens in their work with children, families, and communities to dismantle racism and other systemic barriers, and ensure equitable opportunities.
Dr. Iheoma U. Iruka (pronounced EE-OMAH EE-ROO-KAH) is a Research Professor in the Department of Public Policy and the Founding Director of the Equity Research Action Coalition at Frank Porter Graham Child Development Institute at the University of North Carolina at Chapel Hill. Dr. Iruka is leading projects and initiatives focused on ensuring that minoritized children and children from low-income households, especially Black children, are thriving.
Click here to register and more information.