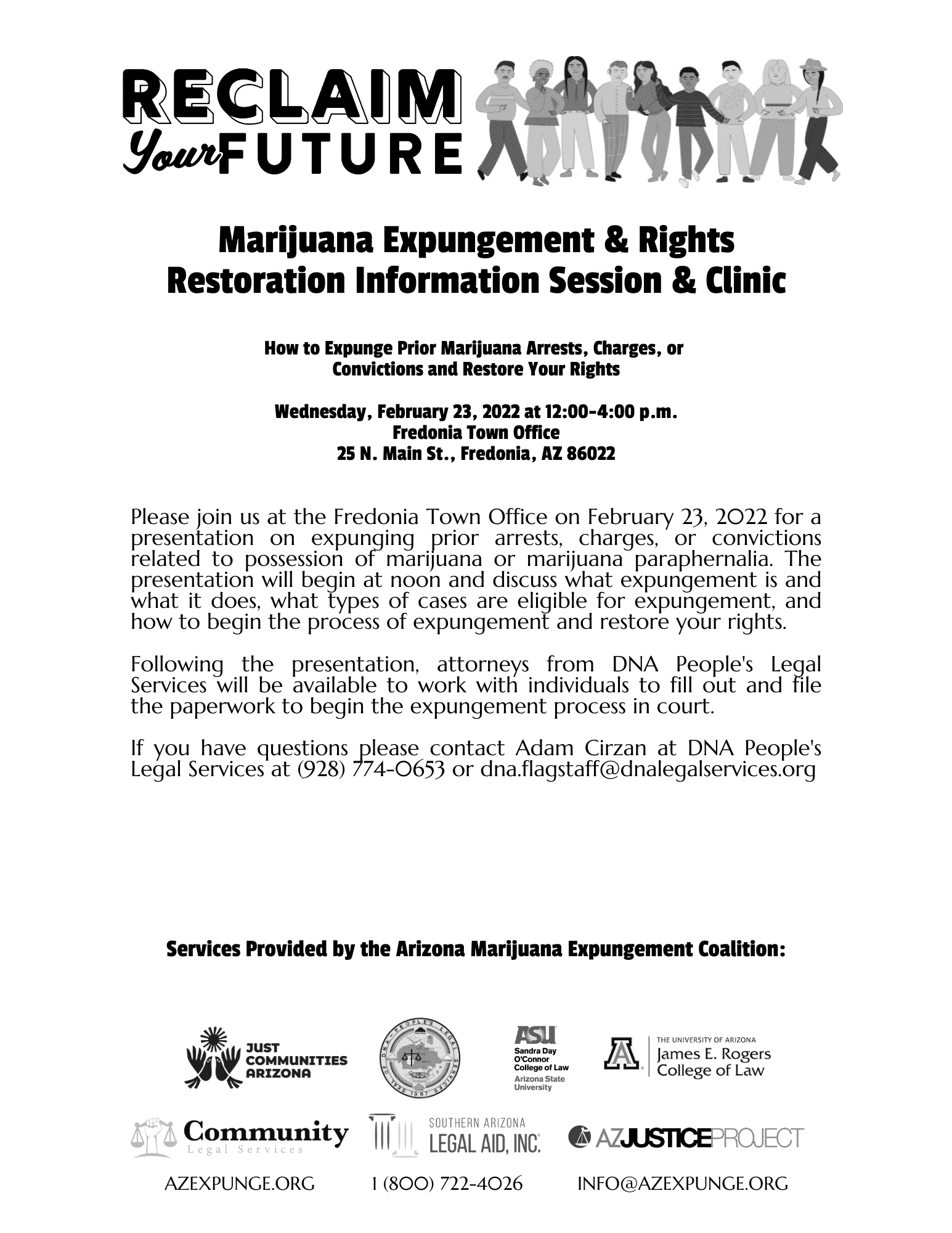 By the Arizona Marijuana Expungement Coalition
A Marijuana Expungement & Rights Restoration Information Session & Clinic will be held from noon to 4 p.m. Wednesday Feb. 23 at the Fredonia Town Office, 25 N. Main St., Fredonia.
Join us for a presentation on expunging prior arrests, charges, or convictions related to possession of marijuana or marijuana paraphernalia. The presentation will begin at noon and discuss what expungement is and what is does, what types of cases are eligible for expungement, and how to bein the process of expungement and restore your rights.
Following the presentation, attorneys from DNA People's Legal Services will be available to work with individuals to fill out and file the paperwork to bein the expungement process in court.
If you have questions please contact Adam Cirzan at DNA People's Legal Services (928) 774-0653 or dna.flagstaff@dnalegalservices.org