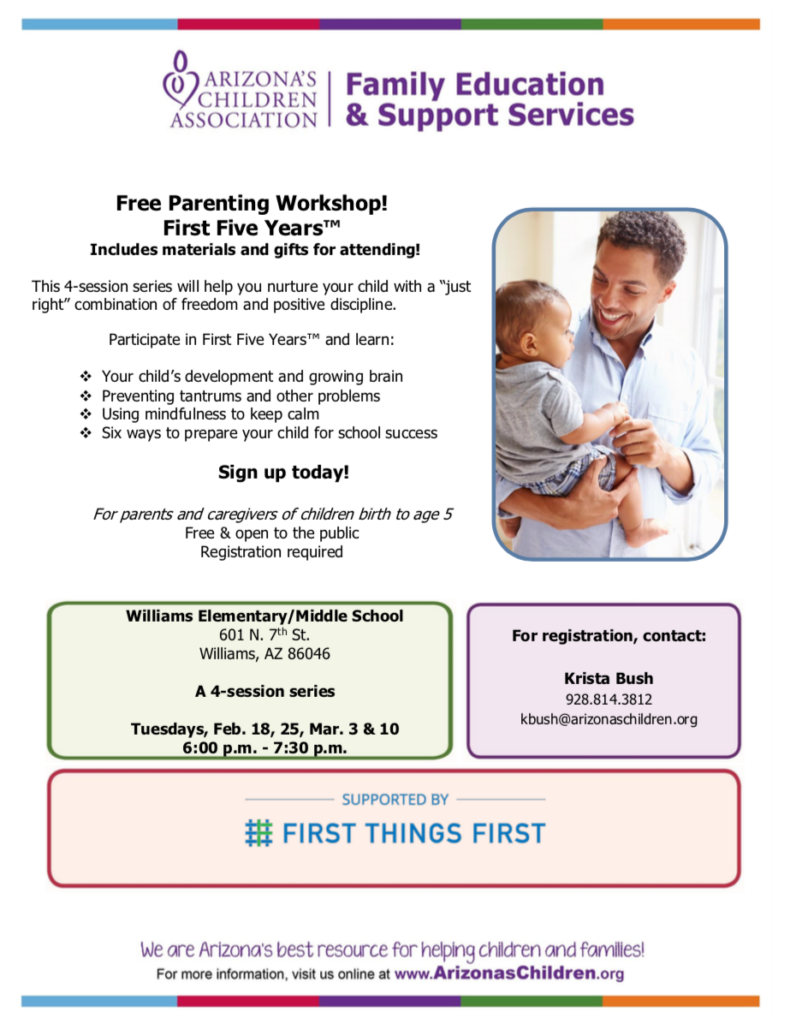 By the Arizona's Children Association
WILLIAMS — Arizona's Children Association Family Education & Support Services will present a "Free Parenting Workshop — First Five Years" from 6 to 7:30 p.m. Tuesdays, Feb. 18, 25, March 3, 10 at Williams Elementary/Middle School, 601 N. 7th St., Williams.
This 4-session series will help you nurture your child with "just right" combination of freedom and positive discipline.
Click on image for more information.
Category: Child Welfare, Education, Programs