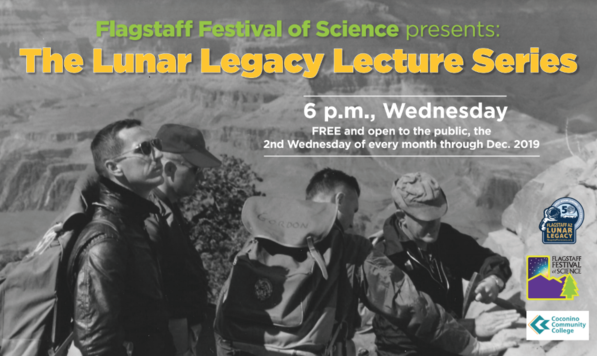 By the Flagstaff Festival of Science
The Flagstaff Festival of Science will present the Lunar Legacy Lecture Series program — From the Mountain to the Moon, at 6 p.m. Wednesday, Feb. 13 at Coconino Community College, Lone Tree Campus.
Scientists with the US Geological Survey throughout the Apollo missions, Drs. Ivo and Baerbel Lucchitta, offer a personal account of the historical role of the Flagstaff's Astrogeology Center (USGS) in the exploration of the moon.
…Read the full article HERE
Click here for the entire Lunar Legacy Lecture Series