Presented by Music Together of Flagstaff at Music Together of Flagstaff Studio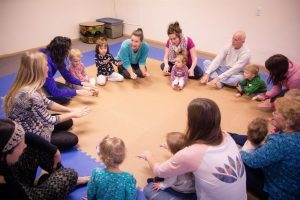 MUSIC TOGETHER OF FLAGSTAFF Presents..
FREE Family Music classes to kick-off our Fall Semester!  Sept. 5th – 9th (See the website for full schedule).  Come see the joy that abounds when we come together to sing, dance, and play instruments with our little ones and others in the community!  Serving Flagstaff for over 14 years, Music Together has an excellent reputation for providing the highest quality music education program for our young children.  Bonding, fun, educational, musical – your cheeks will hurt from smiling!!  Check us out!  Our studio is located at:  2708 N. 4th St. Suite A-6 Knoles Village Square  Flagstaff, AZ  86004. Parents, Caregivers, Grandparents, and family members, we hope to see you in the studio soon!
Category: Events